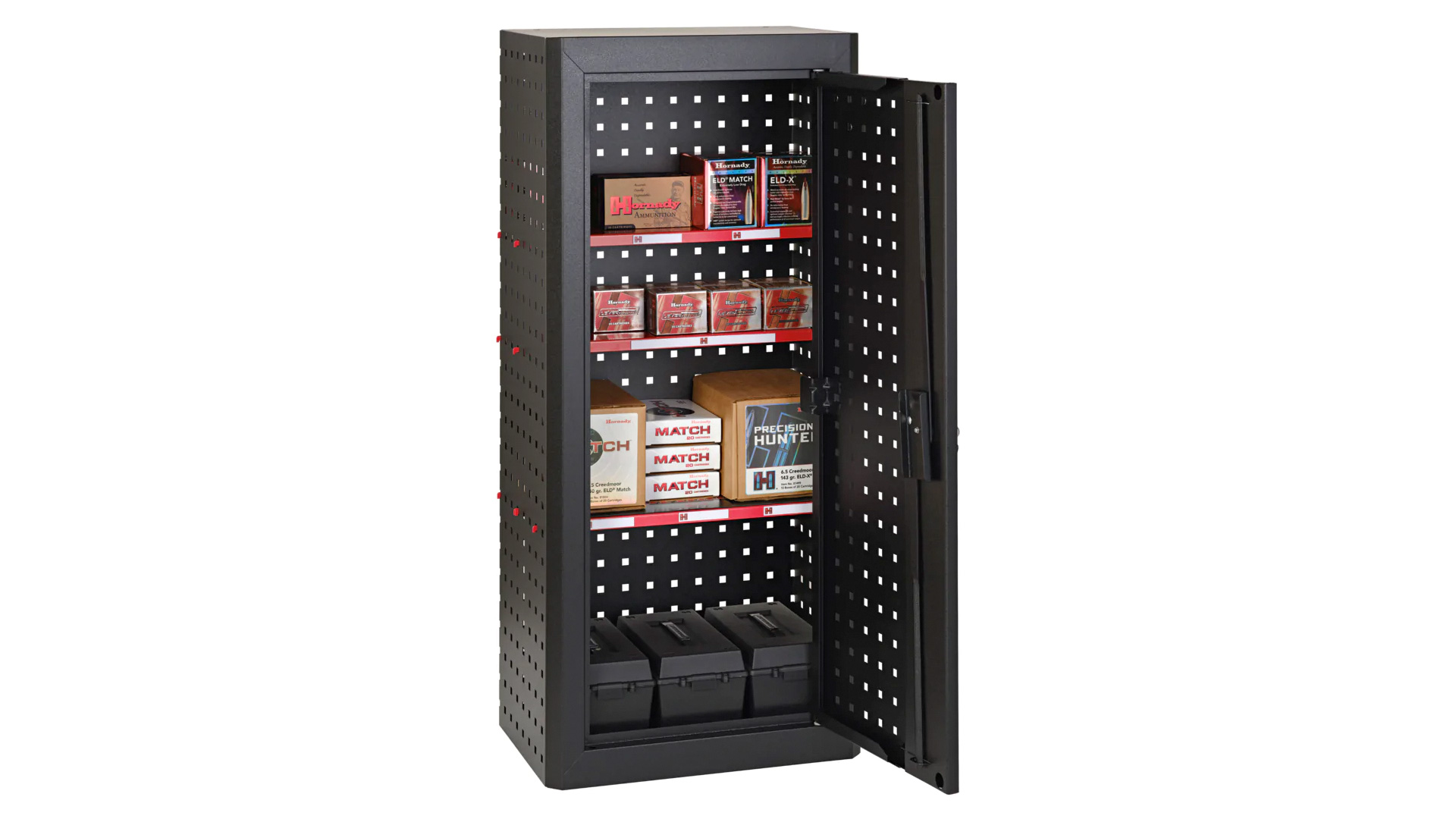 While it may be true that you can never have too much ammunition—unless you're drowning or on fire—over time, all of that preparedness can take up a lot of space and cause a lot of clutter inside your home. The Ammo Cabinet from Hornady Security is a great option to both organize and secure your ammunition stash from unauthorized access.
Standing 40″x18″x12″, the steel cabinet is highly modular, thanks to its Square-Lok system. Four shelves and three ammo cans are included from Hornady, allowing the user to configure its interior as he or she sees fit. The Ammo Cabinet also features a motion-activated LED light and 10 magnetic shelf labels, and it can either be permanently installed for added security or bolted to another cabinet for stackable storage.
Two barrel keys are included. The MSRP is $629. For more information, visit hornadysecurity.com.