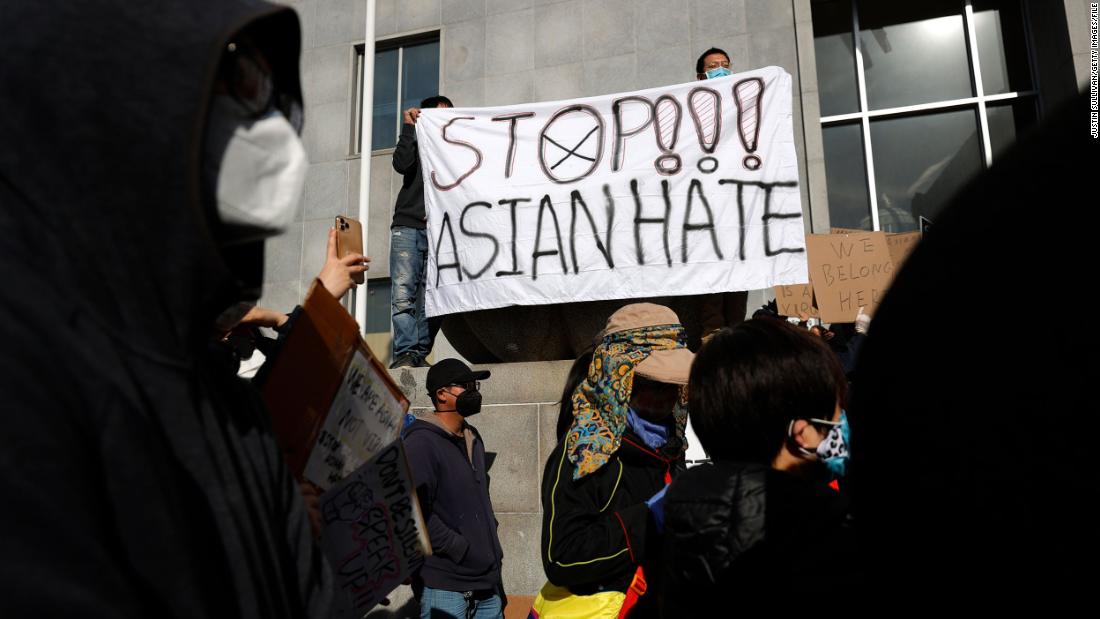 (CNN) An estimated 1 in 5 Asian Americans in the US have hidden details about their heritage from people who are not Asian, a new report shows.
Some of the details that Asian Americans choose not to share include ethnic food or clothing as well as cultural and religious practices, the Pew Research Center said in the report released Monday.
"Pew Research Center conducted this analysis to understand the rich diversity of people of Asian origin or ancestry living in the United States and their views of identity. The study is part of the Center's multiyear, comprehensive, in-depth quantitative and qualitative research effort focused on the nation's Asian population," the report said.
The research was conducted in the wake of a recent rise in attacks against Asian Americans, including during the Covid-19 pandemic amid misinformation and misplaced aggression about the origins of the virus.
Reported hate crimes against Asians in 16 of the nation's largest cities and counties rose 164% in 2021, according to a study from the Center for the Study of Hate and Extremism at Cal State University San Bernardino. And a 2022 report from Pew found about a third of Asian Americans reported changing their daily routine due to concerns of racially motivated violence.
The new survey is based on a sample of 7,006 adults in the US who identify as Asian, either alone or in combination with other races or Hispanic ethnicity. Respondents were interviewed between July 5, 2022, and January 27 of this year.
When asked why they had hidden some aspects of their culture, Asian Americans mentioned a number of reasons from "fear of being embarrassed to wanting to avoid awkward questions or having to explain themselves, and even concern of potential discrimination," the Pew report said.
Their responses also varied based on their age, ethnicity and place of birth. About 30% of Asians born in the US have hidden their culture, compared with 15% of Asian immigrants, the report shows.
Younger Asian adults were more likely to hide their culture. About 39% of Asians of ages 18 to 29 said they have done it, compared with 5% of Asians who are 65 and older, the report says.
About 25% of Korean adults surveyed said they have hidden part of their heritage from people who are not Asian, while 20% of Indian adults, 19% of Chinese, 18% of Vietnamese, 16% of Filipino and 14% of Japanese adults said they have done the same.
The survey includes several findings that highlight the diversity among Asian identity in the US.
About half of respondents said they often describe themselves by ethnic labels, such as Filipino, Korean or Chinese, which reflect their family origins, the report says.
Respondents indicated their friendships vary depending on where they were born. Overall, half of Asian Americans said all or most of their friends in the US are Asian but only 38% of those who were born in the US said the same.