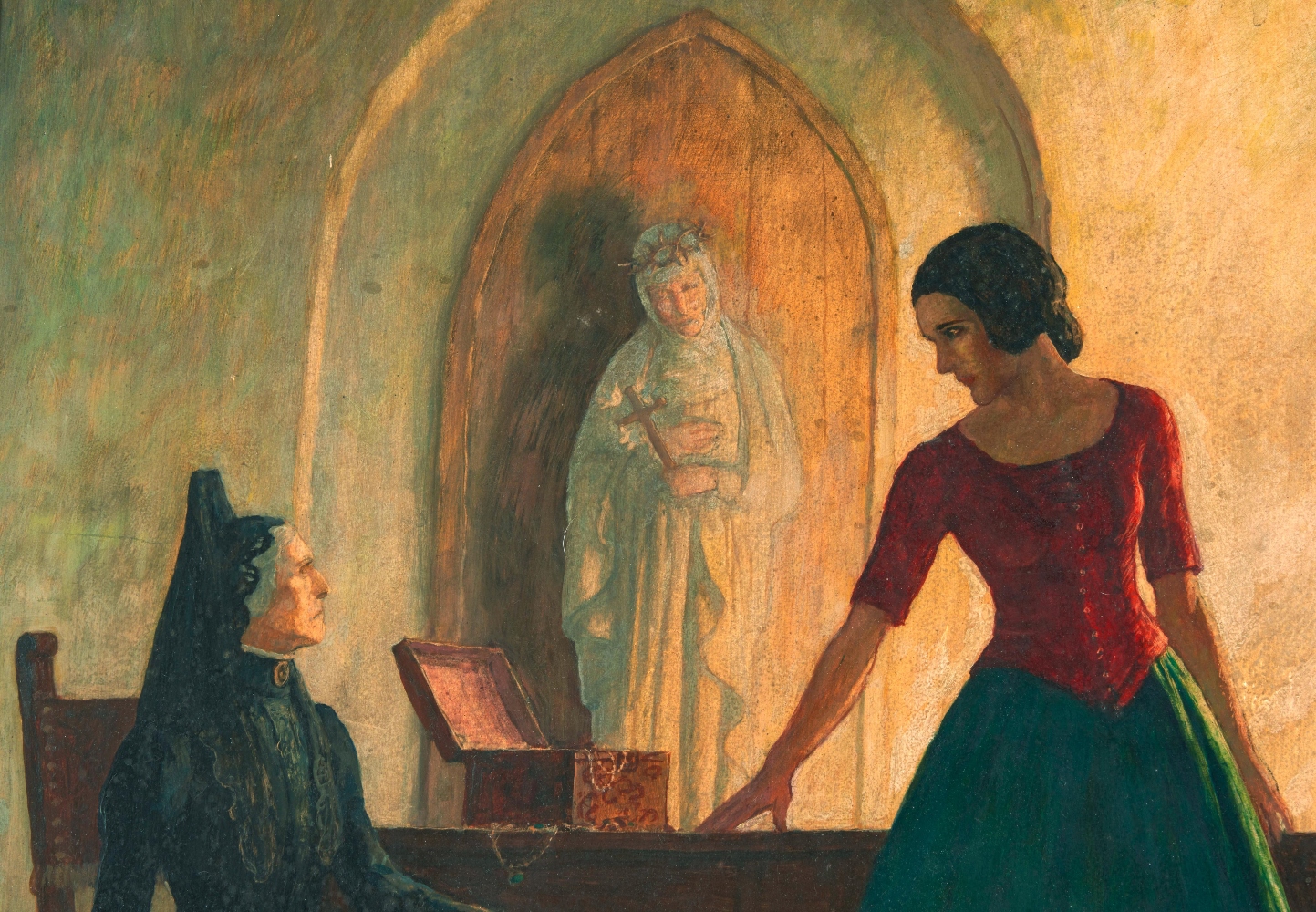 Auctions

"Obviously we missed the boat," he said.
When one savvy thrifter managed to make a $191,000 profit on a painting she picked up for just $4 at a Savers thrift store in New Hampshire in 2017, she was overjoyed and immediately booked a trip to Germany to see family. But for every boastful bargain hunter, there's a remorseful seller who is left to ponder the "what ifs" of having realized what they had, while they still had it.
The painting, which turned out to be a rare example by the American illustrator N.C. Wyeth, was a hit at auction, easily making its presale estimate of $150,000-$250,000 at a sale of American Art at Bonhams Skinner in Marlborough, Massachusetts in September.
The current owner of that Savers store has been identified as Shaun Edson, and he is able to shed some light on how this masterpiece could have come to collect dust in a thrift store. "From what I understand, that painting was donated through our donation centre and then made its way out to the floor," he told The Sun. "Our donations are done anonymously."
"We look at all the donations we receive and we place a value on them as best we can," he added, according to The Independent. "We are not connoisseurs of paintings. We do our best to evaluate the pieces and value them appropriately."
"Obviously we missed the boat," he admitted.
The lucky woman who scooped up the precious Wyeth in 2017 didn't realize she had struck gold until many years later, when she was clearing out her closets earlier this year. Turning to the help of Facebook sleuths from the group "Things Found in Walls,"  she eventually made contact with the art conservator Lauren Lewis, who informed her that she was accidentally harboring something special.
Wyeth, who was born in 1882 and died in 1945, was an illustrator mainly for periodicals and novels. It is thought that the thrift shop painting may have been one of four possible designs for the frontispiece of a 1939 edition of Helen Hunt Jackson's novel Ramona. It dramatizes the moment when the protagonist confronts her adoptive mother Señora Moreno, an austere figure in formal black dress. How these pieces, which Wyeth mailed to his publishers in Little, Brown and Co in Boston in the late 1930s, ended up in Manchester, New Hampshire is anyone's guess.
More Trending Stories:  
A Shipwreck Off the Coast of Colombia May Hold $20 Billion Worth of Treasure 
Hot! How a Backyard Photographer Captured Some of the Most Detailed Images of the Sun 
Chinese Artist Chen Ke Celebrates the Women of Bauhaus in a Colorful, Mixed-Media Paris Debut 
A Centuries-Spanning Exhibition Investigates the Age-Old Lure of Money 
Meet the Woman Behind 'Weird Medieval Guys,' the Internet Hit Mining Odd Art From the Middle Ages 
Conservators Find a 'Monstrous Figure' Hidden in an 18th-Century Joshua Reynolds Painting 
A First-Class Dinner Menu Salvaged From the Titanic Makes Waves at Auction 
The Louvre Seeks Donations to Stop an American Museum From Acquiring a French Masterpiece 
Follow Artnet News on Facebook:

Want to stay ahead of the art world? Subscribe to our newsletter to get the breaking news, eye-opening interviews, and incisive critical takes that drive the conversation forward.