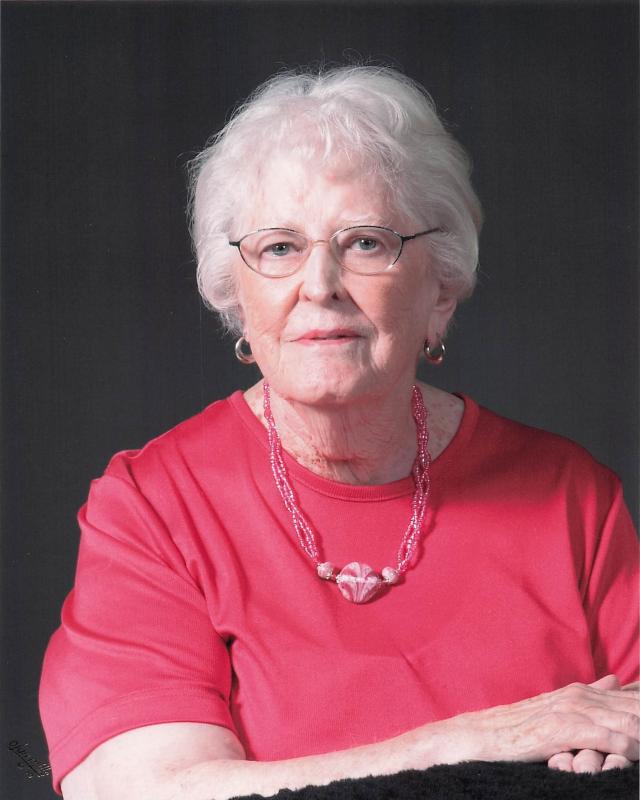 Donna M. Middleton, 95, of Georgetown, formerly of Millsboro, passed away Thursday, Nov. 16, 2023. Born in 1928, in Ceresco, Neb., to Harry C. Hughes and Abbie (Gordon) Hughes. She leaves behind a legacy of creativity and kindness.
Donna married Archie D. Middleton in Wahoo, Neb., Sept. 2, 1951, sharing 51 wonderful years together. They began their family in Lincoln, Nebraska, and in 1967, moved to Charles City, Iowa. Donna, a homemaker, volunteered with several community organizations such as American Red Cross and United Methodist Women's Group. In 1973, they moved to Millsboro, where she remained until her husband's death. In 2006, she settled in the Village of Cinderberry in Georgetown.
Donna's teaching journey began at 17 in a quaint one-room schoolhouse in Saunders County, Neb., in 1945. In 1975, she became a valued staff member at Howard T. Ennis School in Georgetown, later retiring in 1990. Post-retirement, she taught stained-glass classes at her home studio and Delaware Technical and Community College.
Donna and Archie, in their studio, Stained Glass Creations, created art together for over 30 years. Their art brings joy to homes across the country and blesses the churches of Antioch A.M.E Church in Frankford, Long Neck Methodist Church in Millsboro, Millsboro Seventh Day Adventist Church, Dover Baptist Church in Dover, and Lutheran Church of Our Savior in Rehoboth Beach.
In addition to stained glass, she was a talented artist who was accomplished in beadwork, jewelry making, painting, drawing, and needlepoint. A founding member of Millsboro Art League and member of  Rehoboth Art League and Grace United Methodist Church in Millsboro, she left an indelible mark on the community.
She is survived by her children, son, Jim Middleton and daughter-in-law Kathy of Davenport, Iowa; daughter, Andra Weber of Georgetown; son, Tom Middleton of Georgetown; five granddaughters, Kerri (Andy) Peterson, Erin (Smith) Cavan, Carol (Jim) Churchey, Mary (Carl) Louton and Donna (Charles) Fairchild; and four great-grandsons, Ethan Peterson, Caleb Peterson, Hugo Louton and Oscar Louton; and several nieces and nephews.
She is preceded in death by her parents; husband; four sisters, Edna Owens, Blanche Highfield, Frances Zimmeli and Dorothy Johnson; and two brothers, Gordon Hughes and Clifford Hughes.
Services will be at 2 p.m., Tuesday, Dec. 11, in Delaware Veterans Memorial Cemetery Chapel, Patriots Way, Millsboro. 
In lieu of flowers, the family kindly requests memorial donations to be directed to either Possum Point Players, possumpointplayers.org; or Boys Town, boystown.org.
Visit Donna's Life Memorial webpage and sign her online guestbook at watsonfh.com.
Arrangements by Watson Funeral Home, Millsboro.