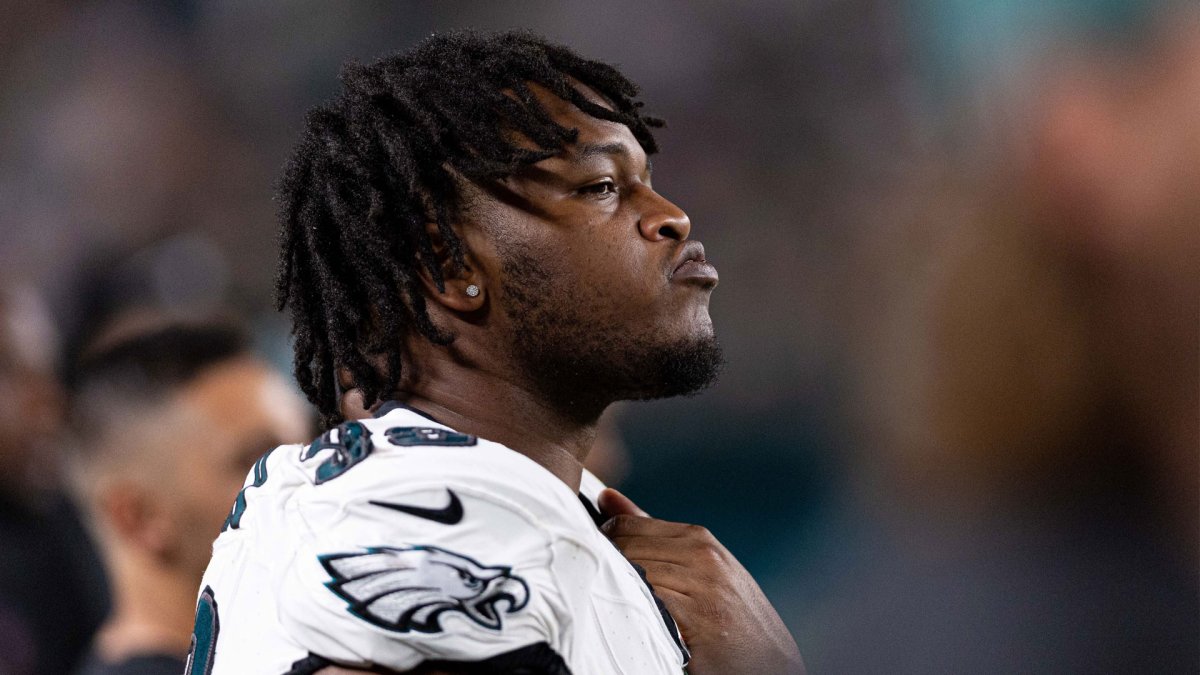 KANSAS CITY, Mo. — Jalen Carter was close. So close.
Just before the end of the first half on Monday night, Patrick Mahomes spiked the football to stop the clock with 2 seconds left so Harrison Butker could drill a 43-yard field goal to extend their lead.
But on the spike, rookie Jalen Carter dove between the legs of center Creed Humphrey and nearly pulled off what would have been a wild interception in the Eagles' eventual 21-17 win at Arrowhead Stadium.
An interception on that play would have basically stolen three points from the Chiefs. After the game, many of Carter's teammates said they had never seen that attempted before.
So where did Carter get the idea for that play?
"I seen it on YouTube and some high school kid attempted it and he actually caught it," Carter said. "I attempted it and I didn't catch it."
Here's a look at the YouTube clip that Carter was likely referencing:
Carter, 22, said none of his teammates knew he was going to attempt to pull off the play.
"Naw," Carter said. "I knew they was spiking it so I just attempted it."
Carter's teammates didn't know he was going to try it but they all saw him do it.
"Oh yeah," Josh Sweat said through laughter. "I was like, 'Bro, what you doing?' Bro, I never … If he would have caught that… Does it count? Would it count? It does, right? I was like, 'What are you doing?' He dove through the center's legs."
On Monday night, Carter had a relatively quiet game on the stat sheet with three combined tackles. But he did get some good pressure throughout the night and this season has 4 sacks and 5 tackles for loss.
The Eagles' No. 9 overall pick is having a tremendous rookie season and had he been able to pull off that play, the legend would have continued to grow. If you're wondering, Carter didn't have an interception in his college career at Georgia.
But he came awfully close to grabbing one on Monday night with a play that might find its way around the NFL.
"Yeah, I saw that," Haason Reddick said. "Rookie, young, full of energy, going out there and being crazy. It's crazy. It looked like he almost had it. That's the wild thing about it. He's been great all year as well. Coming in this year, being a big help on the interior. Looking for him to continue to trend upwards as we continue to go on this season."
Subscribe to Eagle Eye anywhere you get your podcasts: 
Apple Podcasts | YouTube Music | Spotify | Stitcher | Art19 | RSS | Watch on YouTube