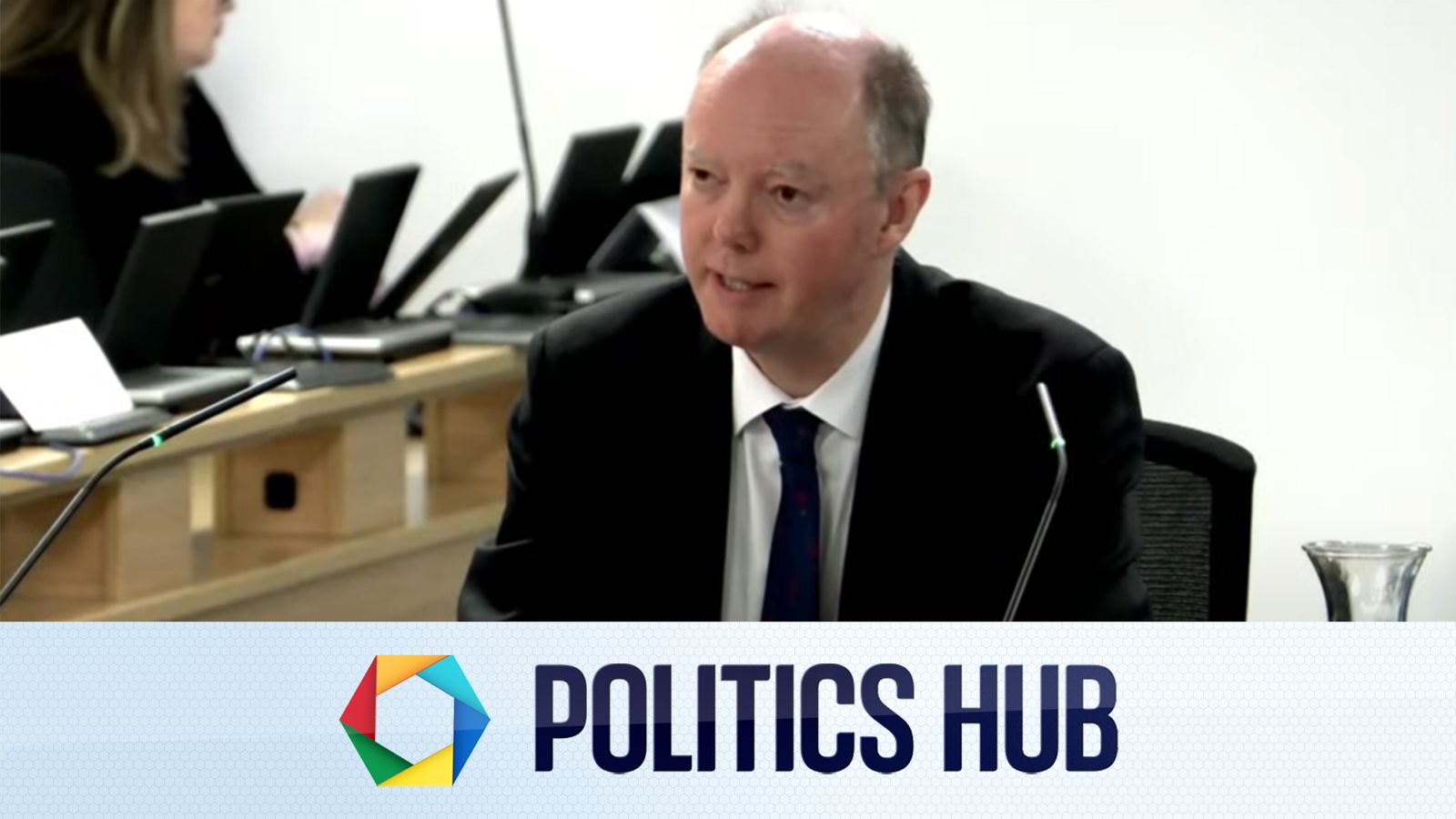 UK needed 'building blocks' for COVID action plan – and 'did not have all of them', says Whitty
Professor Sir Chris Whitty is now being asked about an action plan for dealing with COVID, which was formally drawn up over a month after first being mentioned.
He tells the inquiry "there was a lot of planning for individual components" before this time, but there "wasn't an overarching plan". 
The former chief scientific adviser says "sometimes it is easier to start with a new plan… but what we needed were the building blocks".
He adds: "In my view we had some of the building blocks, intellectually and practically, but we definitely did not have them all.
"They were constructed in many cases in quite a rush actually, in February and March."
Sir Chris says that "the people who needed to be acting starting acting well in advance of the plan".
He is then asked if the UK could have acted earlier "in relation to the first lockdown".
Hugo Keith, counsel for the inquiry, asks: "Do you believe had there been thought out plans concerning possible counter-measures… or that if these plans had been produced more speedily than they had… then we might have been in a better position?"
Sir Chris says: "My view is that the action plan, which is a perfectly sensible document at the start of March, had those components in it.
"The fundamental bit though was what was framed as mitigate."
He adds that "that bit of the plan really had to wait until ministers had decided what their strategic goals were and what the end point was."