radial mounds of sand rise in abu dhabi
Artist Jim Denevan takes to Abu Dhabi to create his latest large-scale land art installation 'Self Similar,' which has been sculpted as a central part of a city-wide light art exhibition, Manar Abu Dhabi, curated by Reem Fadda and Alia Zaal Lootah. Situated on the capital city's Fahid Island, the otherworldly artwork spans nearly one square kilometer and reaches a towering height of twenty-seven meters. Located where the city meets the desert and flanked by the Arabian Sea, the installation is monumental in both its grand scale and delicate materiality of sand. The artwork has been completed soon after Jim Denevan's similar land art in Arizona has been unveiled in a music video directed by Owen Brown (see designboom's coverage here!)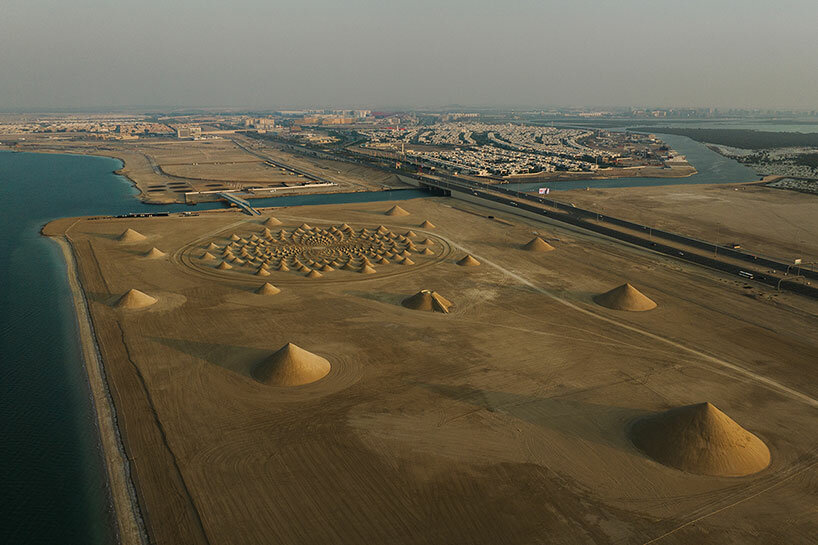 'Self Similar' spans Abu Dhabi's Fahid Island with its monumental presence | images © Lance Gerber
the genesis of jim denevan's 'self similar'
Originating as a humble circle drawn in the sands of Abu Dhabi by artist Jim Denevan with a simple stick, 'Self Similar' has evolved into one of the largest land art installations ever created. Comprising nineteen concentric rings of 448 pyramids and mounds, the artwork expands outward in a mandala pattern to symbolize both transience and connection to nature. Visitors are invited to engage with the installation actively. Two observation mounds can be climbed to offer panoramic views, allowing the entire composition and the surrounding natural landscape to be viewed from above. At the heart of the artwork, visitors experience the symmetry of the geometric composition, lending moments of contemplation, transience, and connection to nature. At sunset, the installation transforms into a glimmering display of light. Over a thousand solar lanterns illuminate gradually, casting delicate shadows and creating a warm, unifying glow on each sand volume.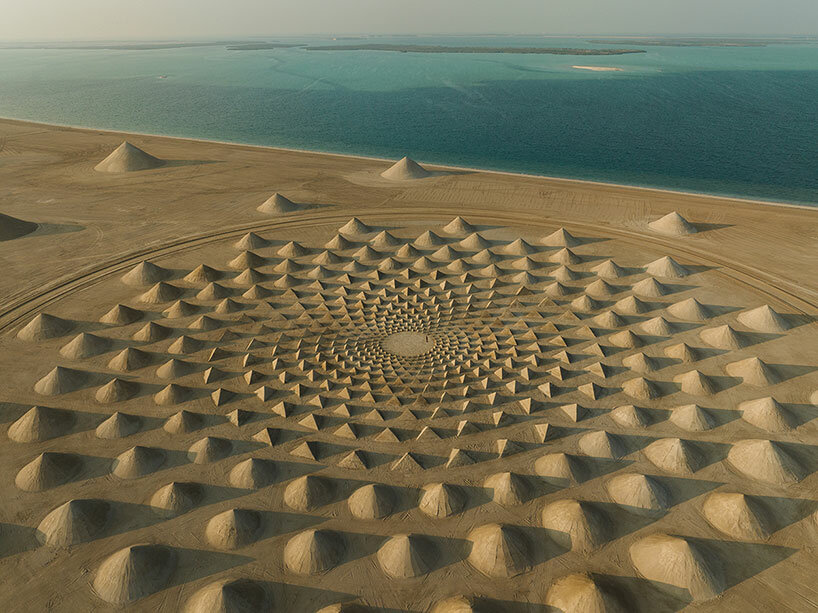 local volunteers assisted the artist by hand-sculpting individual pyramids in the innermost ring
a monumental landscape transformation
Presenting 'Self Similar' in Abu Dhabi, Jim Denevan describes his approach to art as philosophical and Sisyphean, embracing the vulnerability inherent in the material and form. 'As I draw and shape these forms, an invitation is made, it emerges. An 'entering into' takes place. A centering. Scale, presence, human, and otherwise,' the artist writes. 'External is internal and internal is external. That which expires and that which is eternal, a simultaneity, within and without.'
Responding to the exhibition's theme, 'Grounding Light,' Denevan's installation encourages visitors to embark on a physical and psychological exploration. The play of scale, relation, and the juxtaposition of the minute and the boundless illuminate concepts of sameness and radical difference. This description recalls influences by Robert Smithson, who employed similar themes with the creation and documentation of his Spiral Jetty, which emerges from the vast landscape of Utah's Salt Lake.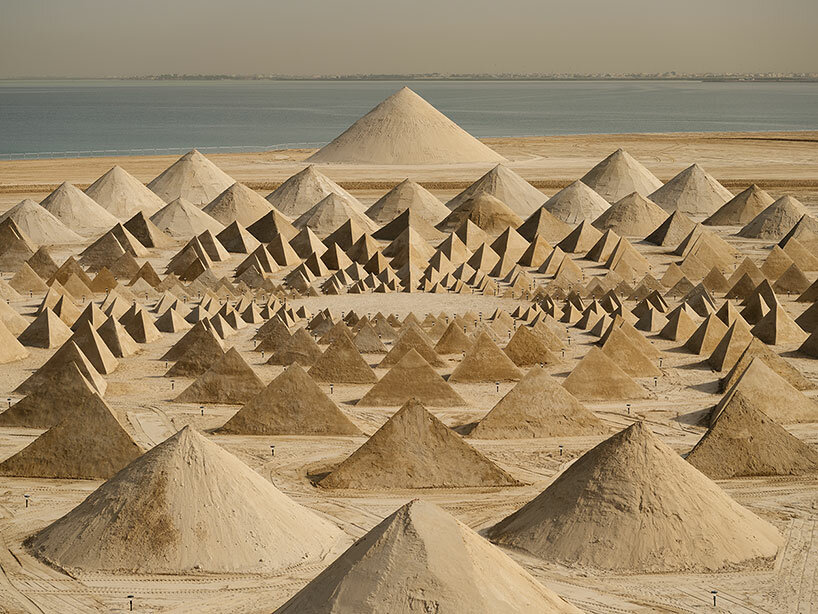 the collaborative effort reflects the artist's commitment to engaging the local community in his installations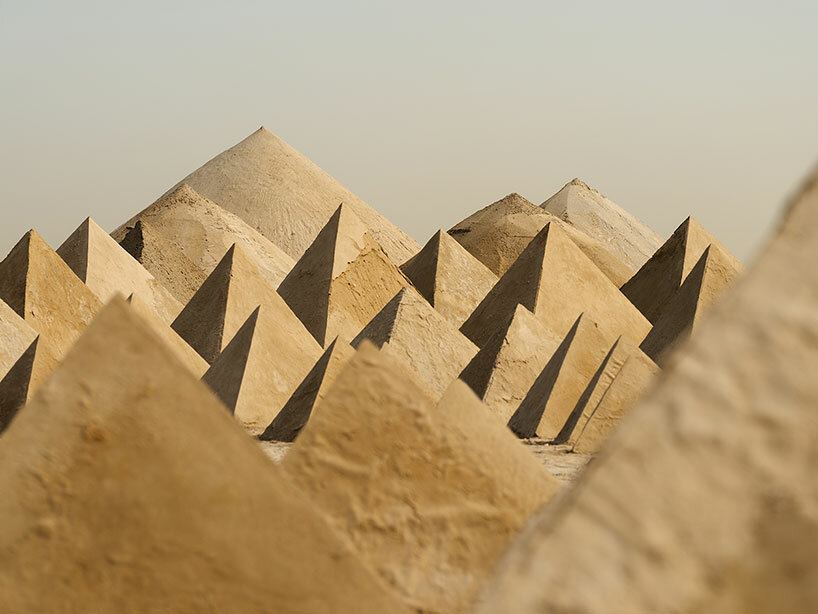 visitors actively participate, scaling observation mounds for 360-degree views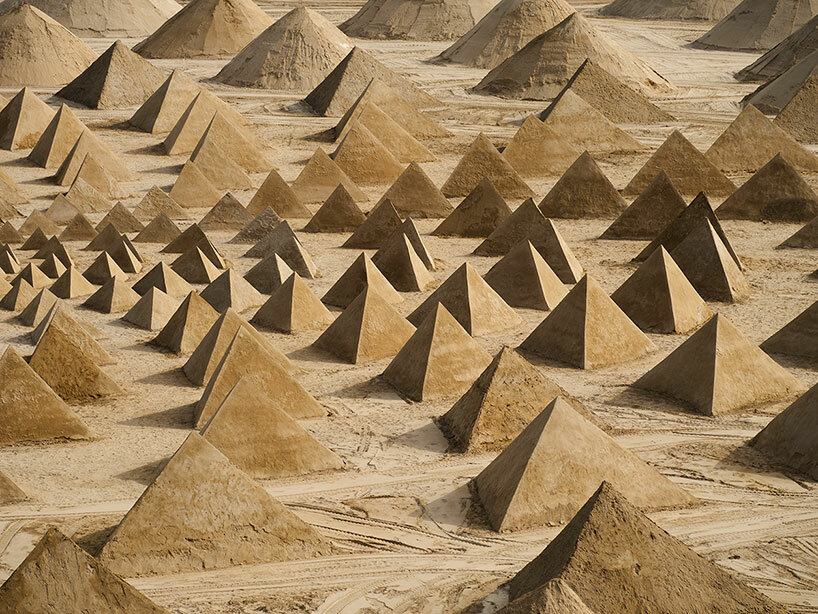 the installation prompts exploration of scale, from the human to the desert