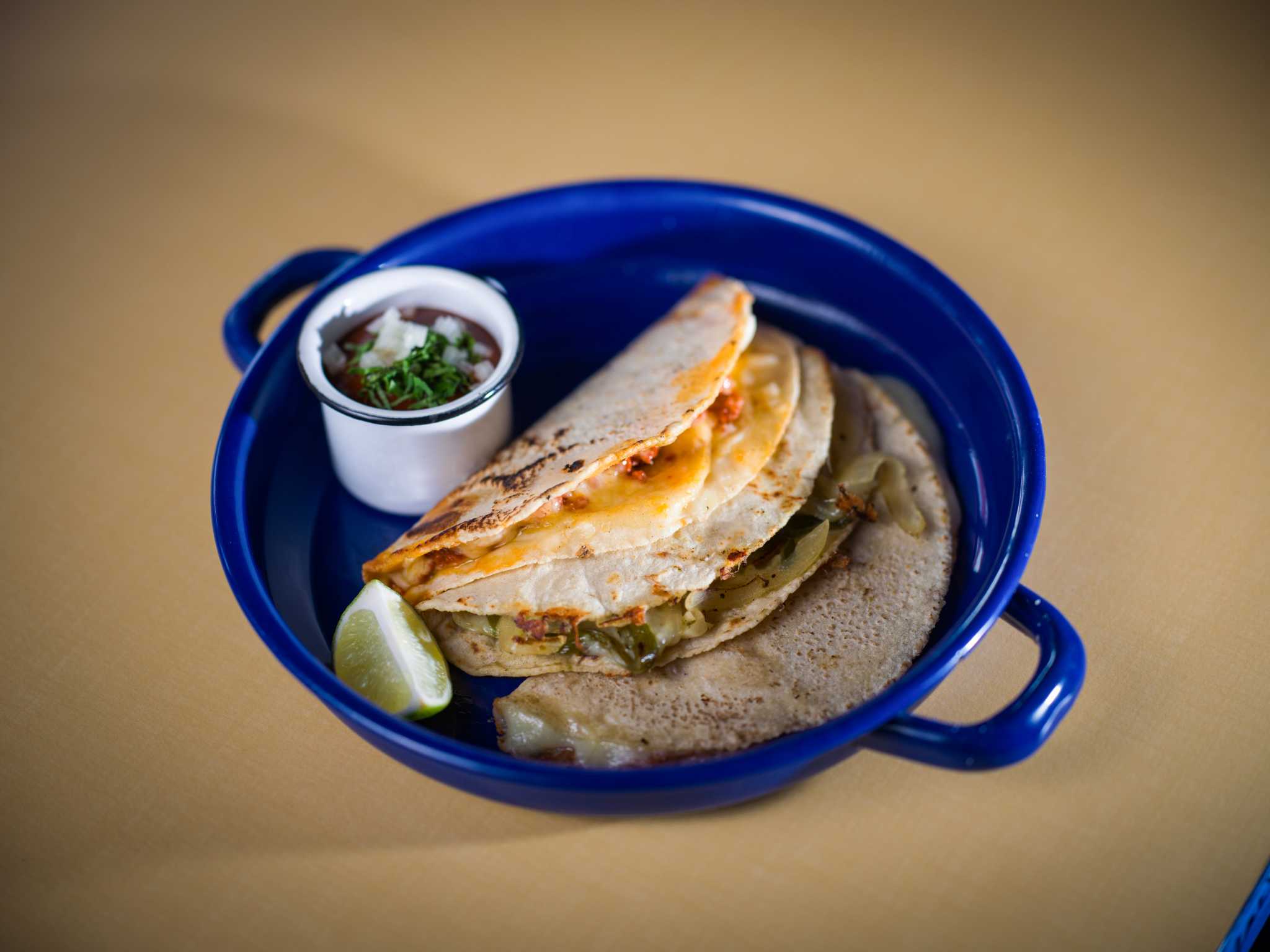 Luis Robledo Richards, named Latin America's best pastry chef by the internationally recognized World's 50 Best Restaurants organization in 2019, praises Houston's dynamic dining scene. 
The Mexican chef admires the diversity of cuisines here but said he's always felt there was something missing: the flavors of Mexico City according to his memories and taste.
Advertisement
Article continues below this ad
"I felt I could bring my two cents to the Houston food scene," Richards said. "We're bringing some of Mexico here."
Richards, 49, started his culinary career in the mid-'90s in New York City and ended up spending 14 years working for top fine-dining restaurants like Le Cirque, Four Seasons and Daniel. He also spent time cooking in Europe.
But when he returned to Mexico City, he took a break from restaurant kitchens and eventually started exploring chocolate — not only how to turn a cacao bean into a confection but also deep diving into the business, historical, political and scientific side of the crop.
As part of Nixt, a restaurant group he started in Mexico City with Santos, he expanded from restaurant consulting to starting a line of chocolates. Today they have shops, pizzerias and a restaurant.
Advertisement
Article continues below this ad
Comalito is Nixt's first project outside of Mexico. Richards first met with the Underbelly team over dinner in 2020 before the pandemic halted initial talks to bring a restaurant concept to Houston.
When Underbelly and Richards resumed talks, the timing worked out in their favor. The Houston hospitality group — which runs the steakhouse Georgia James, Underbelly Burger and the new coastal Italian restaurant Pastore — was planning to close the Wild Oats space at the Houston Farmers Market (it's slated to move to Spring Branch).
Comalito, which refers to the ubiquitous flat griddle called a comal, will bring its menu rooted in the traditions of Mexican cooking to the Wild Oats space.
The same focus Richards has put into producing chocolate will translate into how Comalito handles its essential ingredient: corn.
Advertisement
Article continues below this ad
The tortillas used for tacos al pastor, tacos de parilla (charbroiled tacos), quesadillas and tostadas will all be made from heirloom grains.
Comalito will receive shipments of corn from a cooperative that harvests its crops in a valley between Mexico City and Puebla. Richards estimates that the farmers there plant over 50 varieties of corn, which come in a rainbow of colors and vary in taste, from earthy and sweet to savory and creamy.
The kitchen nixtamalizes the corn, slowly cooking it in an alkaline solution, before it's ground up into fine masa and rolled into tortillas. Small tacos, ranging from about $3 to $7 each, are not exactly the prices one would find on the streets of Mexico City, but the restaurant has put in the effort to source quality ingredients. 
From R-C Ranch, Richards sources lesser-known cuts of beef. Many of the herbs and spices on the menu will be sourced at the farmers market, another reason Comalito decided to open in the former Wild Oats space.
The 85 seats or so is meant to be casual, whether customers decide to dine in or get takeout. Comalito will open from 11 a.m. to 8 p.m. daily, but the restaurant plans to roll out breakfast soon, where Houstonians can pick up coffee, breakfast tacos and a variety of pastries.
Advertisement
Article continues below this ad
"We're not trying to do a cheffy, modern concept," Richards said. "We're just trying to do things that literally have been done for centuries in Mexico."