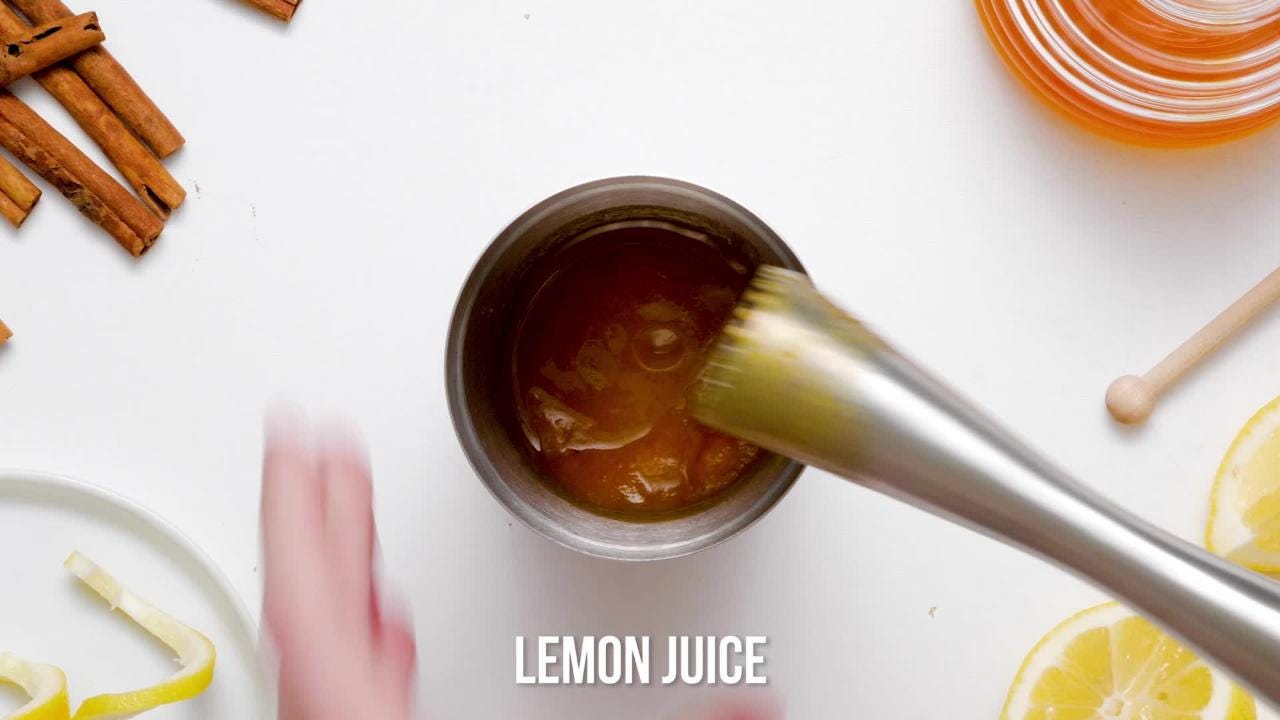 Try this pumpkin fizz cocktail for your holiday soiree
This seasonal cocktail is perfect for Halloween or Thanksgiving parties.
Thanksgiving.com, USA TODAY
If you are hosting a get-together of family and friends for Thanksgiving – or Friendsgiving – you probably already feel the pressure of producing a feast. Hate to remind you, but entertaining also requires some attention to what everybody is going to sip while mingling.
With beer, wine and ready-to-drink cocktails and mocktails – and other non-alcohol options – you could easily go that route. But exert a little effort and you can supply your folks with something special.
"As a host, you definitely want to avoid shaking up individual cocktails all day to maximize time with friends and family," said Carolyn Pascual White, a food stylist and photography educator who offers cocktail and mocktail recipes and photo advice on social media and her site The Social Sipper.
"Luckily, there are several options ranging from easy to impressive that can give your guests a great experience without creating too much extra stress for the host," she said. 
But remember, as Audrey Morgan, associate editor at Liquor.com, cautions on the site, "No matter how elaborate your bar cart setup, the food is going to be the main attraction on Thanksgiving Day."
And if the festivities involve a full menu of turkey, ham and all the trimmings, you won't want anything too boozy before dining. Morgan suggests flavorful, low-alcohol cocktails "you can sip over starters and several rounds of turkey."
Here's some cocktail and mocktail options for your Thanksgiving and holiday season happenings:
Apple Cider Fizz cocktail and more Thanksgiving drink recipes
Apples define fall and this light drink, from Pascual White's The Social Sipper site, can be made with non-alcoholic vodka – among the options are CleanCo. and Strykk Not Vodka – and non-alcoholic champagnes or sparkling cider for those who don't want the booze. You can also make a batch of these ahead of time, so you are free to mingle with guests rather than spend all your time mixing drinks.
½ oz. citrus vodka
2 oz. apple cider
2 oz. champagne
Splash club soda
Garnish: apple slice, edible flower
Directions: Add vodka, apple cider and champagne to a wine glass filled with ice. Stir the ingredients with a bar spoon. For less fizzy, add ½-1 ounce of club soda or add 1½ ounces for extra fizzy. Get extra style points for topping off the drink with an apple slice and edible flower.
Black Friday or Cyber Monday: Which day has better deals? How to save the most in 2023.
Spiced apple cider, as a mocktail or add rum or whiskey
This one can be made without alcohol in a slow cooker or pan on the cooktop. Most supermarkets have apple cider – and if you want, you can make your own – but a nearby orchard will likely be your best bet.
This Food Network recipe is easy. Note: many recipes toss some cinnamon sticks into the pot and use a few whole cloves – if you want to skip the orange.
And, for those who want to step up their cider, "provide a few liquors like whiskey and spiced rum and allow guests to pour their own and add liquor to their own liking," Pascual White said. "This is great because it's hands off and also gives guests a non-alcoholic option."
16 cups (1 gallon) apple cider
¼ cup light brown sugar
1 teaspoon allspice
Pinch grated nutmeg
2 teaspoons whole cloves
1 orange
Cinnamon sticks, for garnish
Directions: Heat the apple cider in a large pot over medium heat. Add brown sugar, allspice and nutmeg and stir until the sugar is dissolved and bring to a low boil. Stick the pointy ends of the cloves into the orange so that just the buds of the cloves are visible. Add the entire orange – it should be covered with the cloves – to the cider and reduce the heat to simmer. Cover and continue cooking for 20 minutes. Serve in warm mugs with a cinnamon stick garnish.
Frozen Apple Cider Mockarita
If you want to make your mocktails ahead of time, but still impress your guests, Pascual White suggests this one. The recipe makes 2 drinks at most, so multiply based on your desired batch size. And, of course, guests could opt to add alcohol if they wish.
"Mocktails are definitely on the rise right now with an increased interest in living a sober lifestyle or minimizing alcohol," she said. "So offering a non-alcoholic option beyond soda at Thanksgiving is always appreciated."
1¼ cups 100% juice apple cider, divided
1 large orange
1 lime
½ inch ginger, peeled and sliced
Dash pumpkin pie spice
Cinnamon sugar, for rim
Garnish: apple slice, cinnamon stick, star anise
Directions: At least one day before the festivities, add 1 cup of apple cider to an ice cube tray and freeze overnight or until frozen solid. Add cinnamon sugar to a shallow dish. Run a lime wedge over the rim of serving glasses and roll glass in the cinnamon sugar until coated.
In a blender, add apple cider ice cubes, ¼ cup of apple cider, juice from the orange and lime, ginger and pumpkin pie spice. Blend until smooth. Pour into prepared glass. If desired, garnish with an apple slice, star anise and cinnamon stick.
Tilden Cocktails' Tandem cocktail
Non-alcoholic newcomer Tilden Cocktails, began shipping pre-made mocktails in January ($35 each or both for $63), can help you keep mixing to a minimum. The Tandem cocktail seems suited for fall, with its "zesty and savory" flavor from "tart cherry, American oak, lapsang, and bitter orange." You can serve it over ice or add an ounce of carbonated water for a spritz.
Friendsgiving Fall Sangria
This autumn sangria, courtesy of an email from the Virginia Alcoholic Beverage Control Authority, evokes the taste of caramel apples. The recipe makes one serving, so adjust accordingly. Want to a mocktail? Try substituting the caramel vodka and white wine with Monin's Spiced Brown Sugar or Honey syrup and Martinelli's Sparkling Cider.
5 oz. apple cider
¾ oz. caramel vodka
2½ oz. white wine
Chopped apple
Directions: Mix all liquids together in a pitcher, add chopped apples and serve cold over ice.
Sweet Potato Sour
This twist on the Whiskey Sour gets its fall flair with Beattie's Sweet Potato Vodka.
1½ oz. Beattie's Sweet Potato Vodka
¾ oz. Orange curacao
1 oz. Lemon juice
½ oz. Agave
2-3 dashes aromatic bitters
Brandied cherry and rosemary sprig for garnish
Pour all ingredients into a shaker tin with a handful of ice and shake until cold. Strain your ingredients over ice into your rocks glass. Garnish with a brandied cherry and rosemary sprig.
Two Turkeys: Sammy Hagar and Rick Springfield's cocktail
A cocktail with a name that's made for Thanksgiving – you can find it in Sammy Hagar's Cocktail Hits, the new book from tequila, rum and ready-to-drink cocktail magnate and musician Hagar. His partner on Sammy's Beach Bar Rum is another rocker, Rick Springfield. This uses two of their rums and is easy to make.
1 oz. Sammy's Beach Bar Kola Spiced Rum
6 oz. cola
1 oz. Sammy's Beach Bar Red Head Rum
Fresh lime wedge
Directions: Fill a rocks glass with ice. Add Beach Bar Kola Spiced Rum and cola. Stir well and float the Beach Bar Red Head Rum on top. Garnish with a fresh lime wedge.
Harvest Spice Punch
This seasonal recipe, also from the Virginia ABC Authority, makes cranberry a main ingredient. These proportions will make 8 servings, so add or subtract based on your plans.
4 oz. cinnamon whiskey
20 oz. cranberry juice
2⅔ cup frozen cranberries
24 oz. ginger ale
40 oz. red wine
4 oz. whiskey
Directions: Combine all ingredients in a punch bowl, stir, and serve. Garnish with orange rounds and thin slices of apple.
Thanksgiving dinner: Cost may be cheaper as inflation gives up its seat at the table
Moscow Mule Sangria
Here's another make-ahead option, courtesy of Pascual White, with apple butter and cinnamon sticks to bring those fall flavors home. This recipe makes 6-8 servings. (Mocktail option: omit vodka and white wine and a substitute non-alcoholic wine or sparkling wine, sparkling grape juice or sparkling cider.)
2 oz. vodka
⅓ cup apple butter
1 apple, sliced
1 persimmon, sliced
1 lime, sliced
1 bottle white wine
2 cups ginger beer
Garnish: Cinnamon sticks and star anise
Directions: Add vodka and apple butter to a pitcher. Stir to dissolve the apple butter. Add sliced fruit and white wine to the pitcher. Let flavors meld together for 30 minutes to an hour. When ready to serve, add chilled ginger beer and stir to combine. Divide into glasses over ice. If desired, garnish with cinnamon sticks and star anise.
Cranberry Mule
Cranberry shines here in this refreshing mule recipe from Sommarøy Spirits, which makes lower-alcohol gin and vodka at (55-proof, or 27.5% alcohol by volume). Of course, you could use your favorite vodka or non-alcoholic vodka, too.
2 oz. Sommarøy Vodka
¾ oz. lemon juice
½ oz. spiced cranberry syrup
1 bar spoon orange marmalade
Ginger beer, to top
Directions: Combine ingredients, shake, strain and top with ginger beer. Garnish with lemon wheel and ginger candy, if desired.
To make Spiced Cranberry Syrup: Combine 1 cup sugar with 1 cup 100% cranberry juice (such as Knudsen), 2 cinnamon sticks, and 5 whole cloves in a pot. Simmer on medium heat, stirring the sugar until it has dissolved. Do not let boil. Once sugar is dissolved, simmer on low heat for 15 minutes. Remove from heat and let cool and strain. Store in a sealed container in fridge.
Pumpkin Pie Martini
Monin, maker of flavored syrups, sauces and mixes, has a slew of recipes on its site for cocktails, mocktails and low-alcohol drinks. This one has bit more substance to it, so it could be a nice dessert drink to accompany – or replace – pie.
1¼ oz. vodka
¾ oz. Baileys Irish Cream Liqueur
1 oz. Monin Spiced Pumpkin Purée
2 oz. Half & Half
Cinnamon powder
Whipped cream
Directions: Chill serving glass. Pour ingredients into mixing glass with 2/3 ice in order listed. Cap, shake and strain into chilled serving glass. Garnish with whipped cream and cinnamon powder.
Old Fashioned: Classic version, twists and mocktail
If you aren't involved in the cooking prep, the Old Fashioned is easy to make individually. But you can make a batch ahead as bartender and mixologist Sam Pence described recently on his Instagram page.
If you make the cocktails individually, some opt to muddle a sugar cube that's been hit with the dashes of bitters and let it dissolve as the person drinks. Below you will find some Thanksgiving and fall-flavored variations you can make. And, you can serve a mocktail version using a non-alcoholic spirit such as Monday Non-Alcoholic Whiskey.
Classic Old Fashioned recipe
The classic Old Fashioned is a cocktail that goes back to the 1700s, according to Liquor.com, which has this basic recipe that can be tinkered with endlessly, such as using Irish whiskey or rum.
1 teaspoon sugar
3 dashes Angostura bitters
1 teaspoon water
2 oz. bourbon (or rye whiskey, if preferred)
Garnish: orange twist
Directions: Add the sugar and bitters into a mixing glass, then add the water, and stir until the sugar is nearly dissolved. Fill the mixing glass with ice, add the bourbon, and stir until well-chilled. Strain into a rocks glass over one large ice cube. Express the oil of an orange twist over the glass, then drop into the glass to garnish.
Thanksgiving dinner dilemma: Is it cheaper to go to a restaurant for the big meal? Maybe not this year.
Maple Apple Old Fashioned
Mixologist Sam Pence posted this tasty twist on the Old Fashioned earlier this month on Instagram.
4 dashes angostura bitters½ oz. high quality maple syrup1 oz. apple brandy2 oz. bourbon
Combine ingredients in iced shaker or mixing glass and stir for 20 seconds. Strain over a glass with a large ice rock and garnish with a lemon peel.
Non-alcoholic Maple Rum Old Fashioned mocktail
With a growing number of non-alcoholic spirit options on the market, you don't need booze to partake of classic cocktails. This mocktail uses Ritual Zero Proof Rum Alternative. The company also makes alternatives for tequila, gin, whiskey and apertifs.
2 oz. Ritual Rum Alternative
½ oz. Maple syrup
3-5 dashes of bitters
Orange peel and cherry for garnish
Add rum alternative, syrup and bitters to a mixing glass with ice. Mix with a bar spoon until well chilled. Strain over ice.
Champagne Old Fashioned
If you want to make champagne part of the cocktail mix, here's a twist on the Old Fashioned.
1 sugar cube (or 1 teaspoon sugar)
1 oz. bourbon whiskey
2-3 dashes Angostura bitters
4 oz. champagne
Directions: Soak the sugar cube with 2 or 3 dashes of bitters, add bourbon and top with champagne. Top it off with a cocktail cherry, an orange slice, or both.
South-of-the-Border Old Fashioned
This recipe from Sammy Hagar's Cocktail Hits, the new book from tequila, rum and ready-to-drink cocktail rocker Hagar, substitutes tequila for bourbon, agave nectar for simple syrup and more fresh fruit.
2 fresh lime wedges
1 fresh orange wedge
2 oz. Hornitos Black Barrel Añejo Tequila
½ oz. agave nectar
2 dashes Angostura bitters
Directions: Add the orange and lime wedges to an old fashioned or rocks glass. Using a muddler, gently (yet firmly) muddle the ingredients and fill the glass with ice. Add the tequila, agave nectar and bitters. Stir well and garnish with a maraschino cherry.
Old Forester Perfect Old Fashioned
Old Forester recently made some news with a limited run of $2,500 bottles of the distillery's 150th anniversary bourbon. But you don't have to break the bank to make this twist on the Old Fashioned, which substitutes Demerara syrup for simple syrup.
You can buy it, but it's easy to make ahead of time – you heat the Demerara sugar and water until the crystals break down. We did 2 parts sugar to 1 part water – but there's multiple recipes online including on the sites Drinking Hobby and Peel With Zeal.
2 oz. Old Forester 86 Proof
0.5 oz. Demerara Syrup (2:1)
2 dashes Angostura Bitters
Wilder Turkey
Monin offers this Thanksgiving Old Fashioned alternative.
2 oz. Bourbon
3/4 oz. Monin Honey Syrup
1 oz. Cranberry Juice
2 dashes Angostura Bitters
Directions: Fill serving glass full of ice. Pour ingredients into mixing glass with two-thirds of ice in order listed.Stir vigorously to chill, and strain into serving glass with ice. For garnish, you can add cloves, orange peel, rosemary sprig and serve.
Mr. Bobby's Punkin Ol' Fashioned
This newfangled Old Fashioned recipe comes courtesy of Dogfish Head Distilling, which makes Punkin Liqueur. If you can't find that, substitute a bit of pumpkin syrup.
2 oz. Straight Whiskey
½ oz. Punkin Liqueur
3 dashes of Angostura bitters
Serve neat or over ice. Express and garnish with orange zest.
Skipping the Thanksgiving turkey: How to make a vegetarian Thanksgiving spread, including the main dish
Holiday Bash Smash
Another recipe from Dogfish Head Distilling, made with its Hull & Helm Whiskey, gives you some leeway on ingredients. Use your favorite whiskey and, even though the recipe calls for raspberry preserves you can substitute other preserves – or make use of any left over cranberry sauce or jelly from the big feast, too.
½ oz. raspberry preserves
1 ½ oz. orange juice
2 oz. Hull & Helm Whiskey
2-3 dashes of aromatic bitters
Directions: Combine raspberry preserves, orange juice and whiskey in a shaker with ice. Shake thoroughly and pour the drink and ice into a rocks glass. Add the bitters and gently stir. Cut a 2-inch strip of orange peel and express the oils on top of the cocktail. Trim the peel to be about ¼-inch wide and twist it into a corkscrew shape for a garnish.
Ginger Spiced Paloma
This recipe, provided by Teremana Tequila, founded by actor Dwayne "The Rock" Johnson, adds ginger to this refreshing classic that won't weigh you down before dinner. (For a mocktail, use a non-alcoholic tequila or skip the tequila.)
2 oz. Teremana Blanco tequila
1 oz. grapefruit juice
1 oz. ginger beer
¾ oz. lime juice
½ oz. ginger syrup
Garnish: lime wheel and crystallized ginger
Directions: Juice a lime and set aside. Add tequila, lime juice, grapefruit juice, ginger syrup to a shaker with ice. Pretend you are The Rock and shake shaker vigorously for 10 seconds. Strain cocktail into glass and top with fresh ice, then ginger beer and stir gently. Garnish with lime wheel and crystallized ginger, if desired.
Mezcal Unión Hibiscus Margarita
Maybe you want to take time this Thanksgiving to introduce friends to mezcal, which like tequila is made from the agave plant, but is produced differently. Alejandro Champion, co-founder of Mezcal Unión, suggests this cocktail, which combines "the warming spice of chili liqueur and cardamom with the tannins from the hibiscus tea and pomegranate juice. This staple cocktail gets a sweater weather makeover perfect for happy hour or gathering over a meal."
1 oz. Mezcal Unión Uno
½ oz. Cointreau
½ oz. Ancho Reyes Original
½ oz. hibiscus and cardamom syrup
1 oz. pomegranate juice
¾ oz. lime juice
Garnish: Pineapple Triangle
Directions: Rim a glass with pink peppercorn salt. Add all ingredients to the shaker. Add ice and shake. Double strain into rimmed glass. Use pineapple triangles as a garnish.
Cranberry Horseshoe Margarita
Margarita fans who can't get enough cranberry, here's a drink for you, provided by Herradura Tequila. If you can't find cranberry puree, you could substitute Monin Cranberry Syrup.
2 Parts Herradura Silver
1 Part Lime Juice
¼ Part Agave Nectar
½ part Cranberry Puree
Directions: Combine all the ingredients in a shaker, shake vigorously. Strain and serve on the rocks. Garnish with lime, cranberries and rosemary.
Follow Mike Snider on X and Threads: @mikesnider & mikegsnider.
What's everyone talking about? Sign up for our trending newsletter to get the latest news of the day