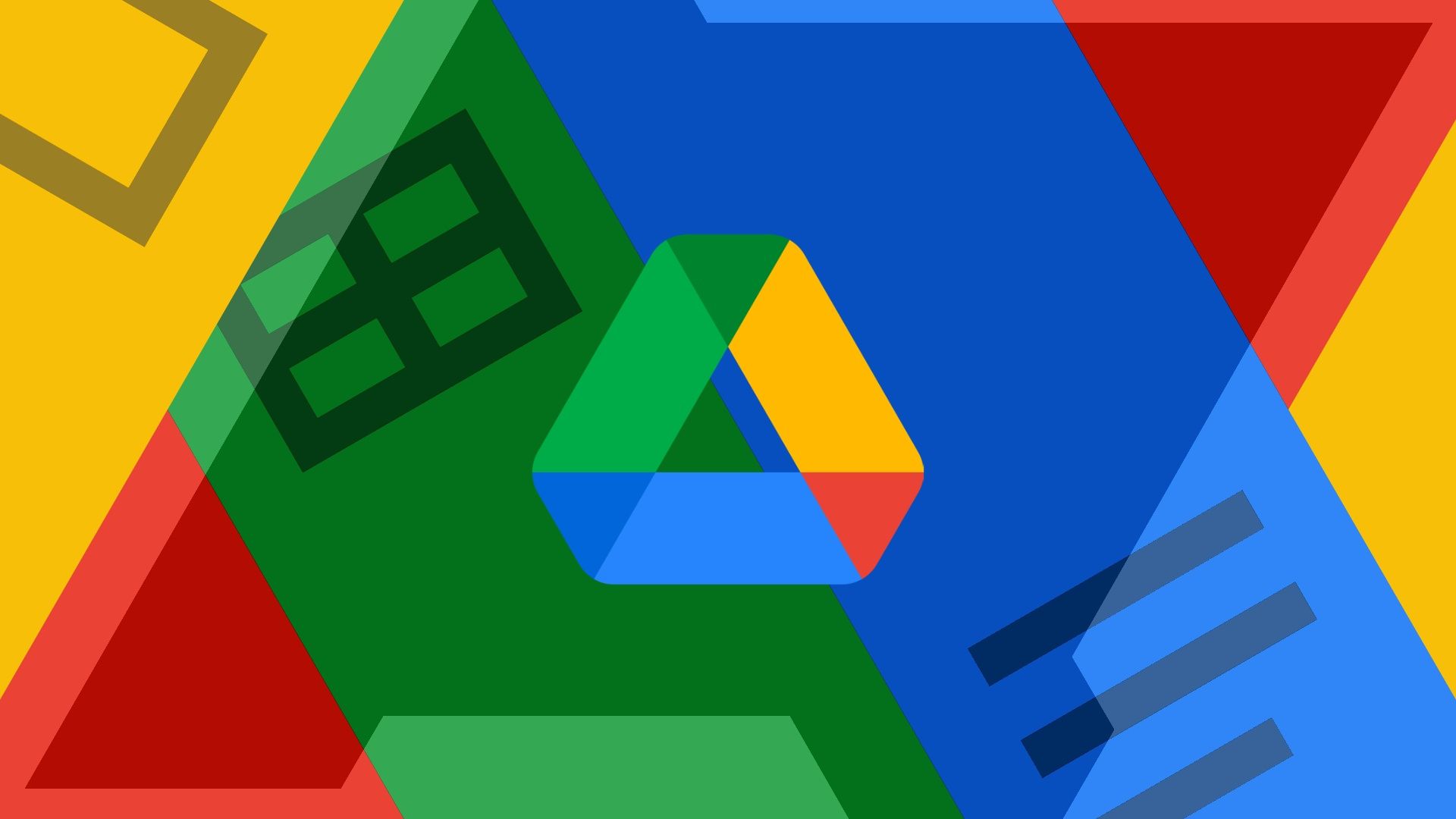 Summary
Google Drive is an excellent cloud storage solution with features like sync, sharing, integration, and free storage, but managing files on the Android app is challenging for tablet users.
Google has made improvements to the Drive app for tablets, including a revamped design, displaying file details in dedicated columns, and showing the full folder hierarchy for easier navigation.
These updates enhance the user experience on large-screen devices, provide consistency with other Google apps through Material Design 3, and are reaching all Drive users now.
Google Drive is one of our favorite cloud storage solutions for many reasons. It offers platform-agnostic sync, convenient sharing, tight integration with Google Workspace utilities, and 15 GB of free storage for every new Google account created. However, it is noticeably easier to manage files on the website for Google Drive, instead of using its Android app. That's a problem tablet users are all too familiar with, but Google is finally fixing the issue for good.
Drive is the default app for storing all your Workspace documents and even Photos backups. You can also use the cloud storage service to collaborate with other people, or just share files with your own devices. This is allowed by the Drive app on Android, which recently got a visual overhaul, but the UI doesn't make it easy to quickly hop between directories. A large-screen device like an Android tablet does help matters, but even there, we often find ourselves defaulting to the Drive web UI running in Chrome.
Google has been giving tablets more importance, though, as we found out in March when the company decided to make better use of the additional screen space. We also spotted Google testing a neat paperback-like two-page layout for viewing documents on a tablet. The newest batch of updates takes things a step further.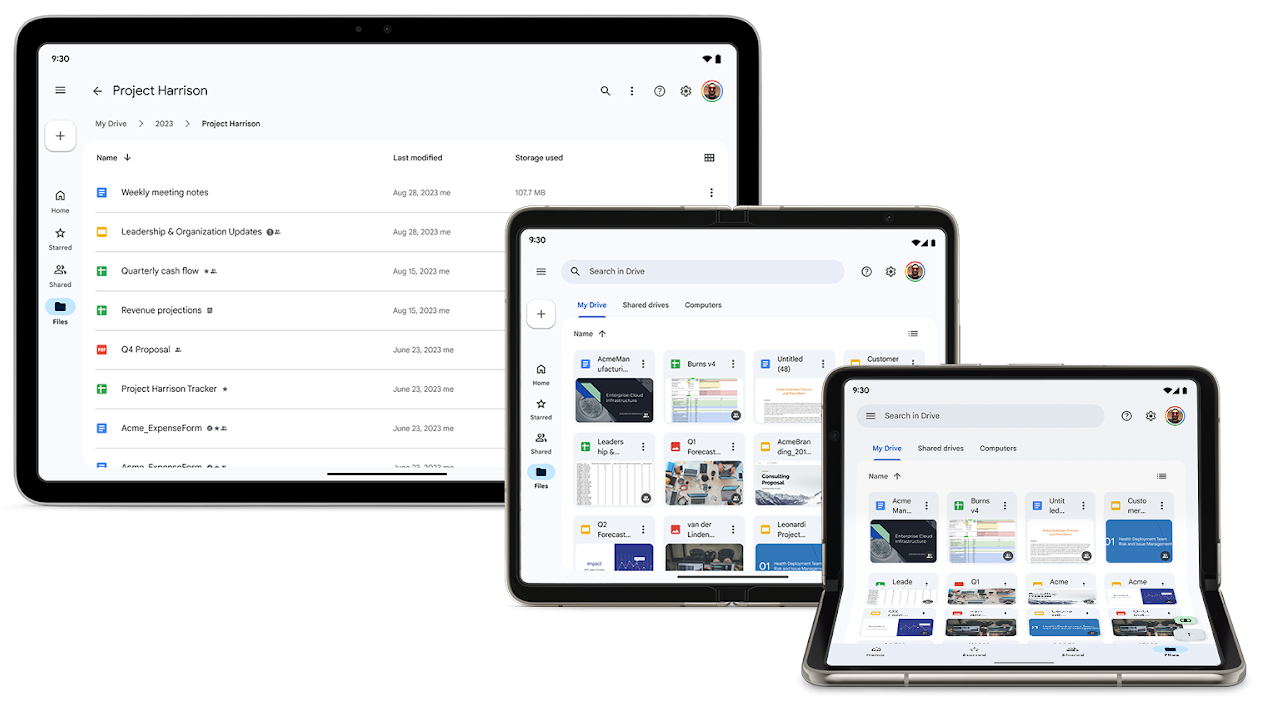 Source: Google 
Google Drive on several large-screen Android devices
Building on the revamped design which displays files in a dense list view, Google Drive now shows you the file size and timestamp for the last modification in dedicated columns. Placing these details right beside the file name makes it easy to find the items you have been working on recently, and those which are hogging the most space. In comparison, the list view on the web shows you document owners instead of the file size.
Another important tablet-centric change in the Drive app for Android instantly reminds us of GitHub and the Drive web UI. Google now displays the full folder hierarchy for the current view where it previously displayed just the parent folder's name. The new design helps you retrace your steps easily and traverse complex folder structures without spamming the back navigation gesture or button.
Although not as important, Google Drive is also hopping on board the Material Design 3 bandwagon with several UI elements sporting slight changes. In all, this minor change helps Drive feel like any other Google app, ensuring the brand stays consistent across platforms, devices, and services.
These enhancements for tablets and other large-screen devices are rolling out already, and should be available on your device shortly. These changes aren't specific to Workspace accounts, so every single Drive user will get to enjoy them. Google states the wider rollout will commence on November 27, and will take 15 business days to complete.