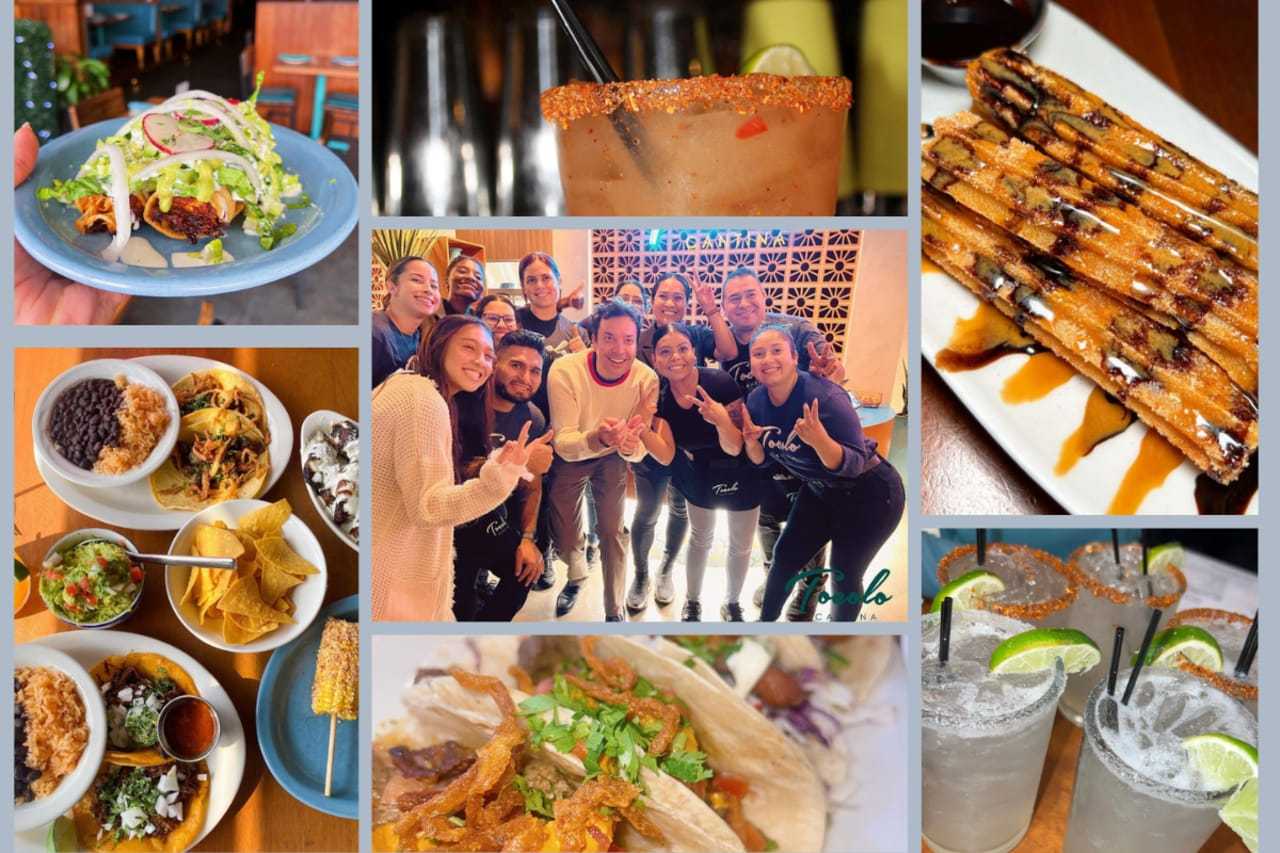 Tocolo Cantina's Glen Cove location, located at 120 Village Square, opened at the end of August 2023 to an excited (and hungry) group of Long Islanders waiting to try the swanky eatery.
With over four-and-a-half stars on Yelp and a visit from high-profile funnyman Jimmy Fallon, it seems as if the sky is the limit for Tocolo.
Serving both lunch and dinner, Tocolo Cantina offers up a variety of modern Mexican fares, some classic (think enchiladas, tacos, and burritos) and some plates on the more unique side (like Cascabel Chile chicken wings and braised short ribs with corn polenta).
"Had a great dinner last night!" wrote Port Jefferson Station resident Steph N. on Yelp.
She and her fellow diner had carnitas tacos, loaded nachos, frozen margaritas, and the paella for two.
"THEY WERE EXCELLENT!" she raved.
Yaphank resident Cat E. went on the restaurant's soft opening day.
Though the day experienced the usual hiccups of any eatery's first day, she wrote that the food she had was "delicious," adding that the queso fundido, which features melted cheese, rajas de chile poblano, and black bean puree "is a MUST."
And it isn't just foodies who seem to be fans of Tocolo Cantina.
On Tuesday, Oct. 3, the eatery posted a picture of their latest guest, Jimmy Fallon, posing with the staff.
"Look who came into our new Glen Cove location this Saturday?" the post read. "JIMMY FALLON!"
Beyond good food and possible star sightings, Tocolo Cantina has an array of drinks to pair with your meal, including multiple margarita flavors, a pina colada, and a chocolate chile old fashioned. On the weekends, the eatery offers a brunch menu. 
Diners can top off their meal with desserts such as flan, churros with goat's milk caramel, or a massive churro sundae, which Yelp reviewer Megan H. said was "very good," though "more than enough for two to split!"
"Super clean with great decor and a great vibe," she proclaimed.
"I'll be back for sure!"
Tocolo Cantina's Glen Cove location is open Monday through Sunday from 12 p.m. to 9 p.m. with extended hours on Friday and Saturday. For more information, click here. 
Click here
to follow Daily Voice
Nassau
and receive free news updates.