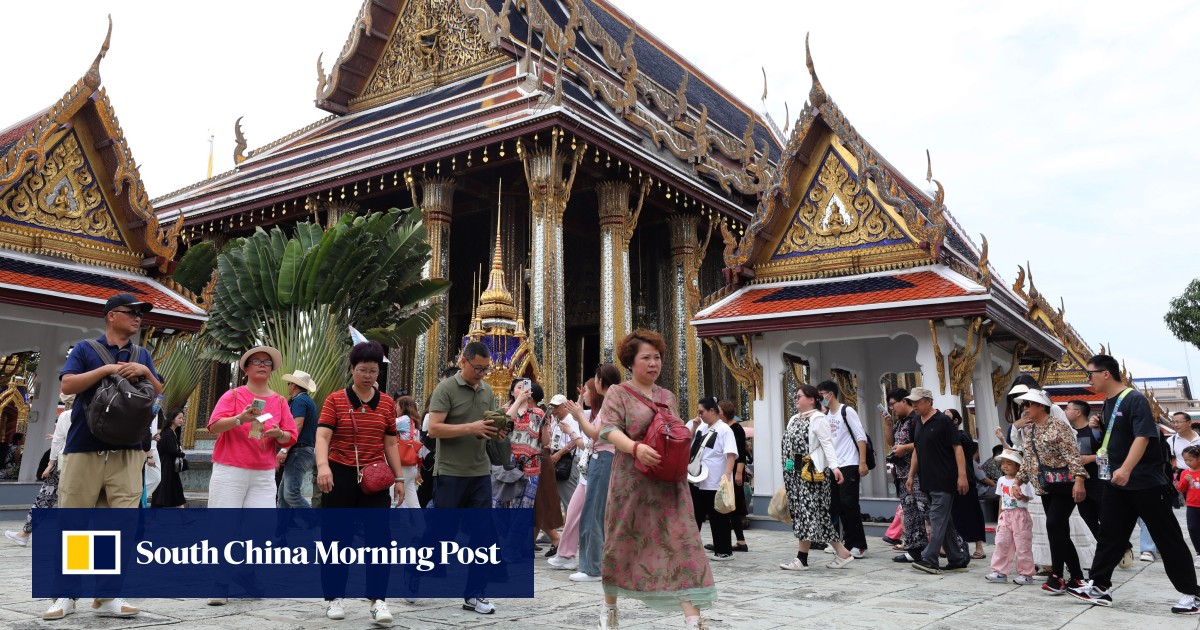 Thailand expects to attract 2.9 million arrivals and billions of dollars in revenue from a Chinese tourism boom as a result of a new five-month holiday period visa exemption programme, part of a bid to help strengthen the nation's wobbly economic recovery.
The Southeast Asian nation has already seen a strong response after temporarily waiving visas for mainland visitors from September 25 until the end of next February: More than 22,000 Chinese travellers entered Thailand in the programme's first two days, government spokesman Chai Wacharonke said on Sunday on an official Facebook page. Thailand expects 140.3 billion baht (US$3.8 billion) in tourism revenue from the programme, Chai said.
The visa waiver is expected to accelerate the return of Chinese tourists – the largest group of visitors to Thailand before the pandemic. Prime Minister Srettha Thavisin's administration, which took power last month, cleared the exemptions for Chinese and Kazakh travellers as part of its measures to jump-start the slow economic recovery and prevent the nation from slipping to recession.
Thailand makes a splash as water festival returns, tourism rebounds
The measure is part of Thailand's goal to raise tourism revenue to pre-Covid levels, with a target of 3.1 trillion baht in 2024. Thailand has welcomed 19.5 million foreign tourists so far this year, with as many as 28 million expected by year-end. Travellers from Malaysia topped the list of travellers at 3.2 million, followed by Chinese at 2.4 million as of September 25, according to the tourism ministry.
About 650,000 mainlanders have booked trips to Thailand in October, according to Chai, citing a report from the Chinese embassy to Thailand. The Tourism Authority of Thailand expects Chinese arrivals of around 4 to 4.4 million this year, according to Chai who added that the visa programme was well-timed to cover China's Golden Week holidays this week, as well as new years celebrations.
"Thailand is very pleased to welcome all Chinese brothers and sisters", Srettha said in a post on X, formerly known as Twitter, on Saturday. "Our country has beautiful seas and a variety of Thai food. Hope everyone will travel safely and be impressed".