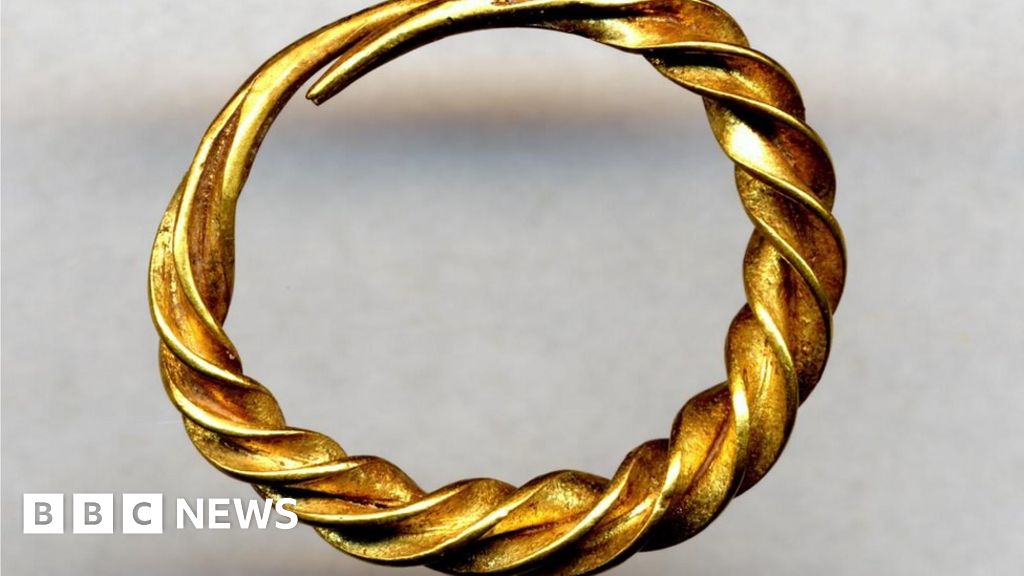 By Paul Glynn
Entertainment reporter
The British Museum has asked the public to help identify and recover ancient artefacts that have gone missing from its collection.
Last month a member of staff was sacked and police launched an investigation after around 2,000 treasures were reported "missing, stolen or damaged" over a "significant" period of time.
The museum has now said most are Greek and Roman gems and jewellery, and shared pictures of similar items.
Sixty objects have been returned.
In a statement, the museum added that 300 more had been "identified and [are] due to be returned imminently".
In an attempt to recover the rest, it has put details and images of the types of objects that are missing on its website.
"If you are concerned that you may be, or have been, in possession of items from the British Museum, or if you have any other information that may help us, please contact us," the website said.
As well as classical Greek and Roman gems, there are rings, earrings and other pieces of jewellery – some dating back to the Late Bronze Age.
The museum also said it would work alongside an international panel of experts to identify and recover the items, and had placed them on the Art Loss Register.
James Ratcliffe, director of recoveries at the Art Loss Register, said the museum had "carefully balanced the need to provide information to the public to assist the recovery efforts with the fact that providing too much detail risks playing into the hands of those who might act in bad faith".
An independent review of the museum's security has been launched, and will also oversee the attempts to recover the items.
Lucy D'Orsi, Chief Constable of the British Transport Police and joint chair of the review, said they had seen "an encouraging start to the recovery programme" and had been "particularly impressed by the hard work and dedication of the British Museum staff working with us".
The London-based institution has also come under increased pressure from other countries, including most recently China, to return other artefacts to their countries of origin following the high-profile losses.