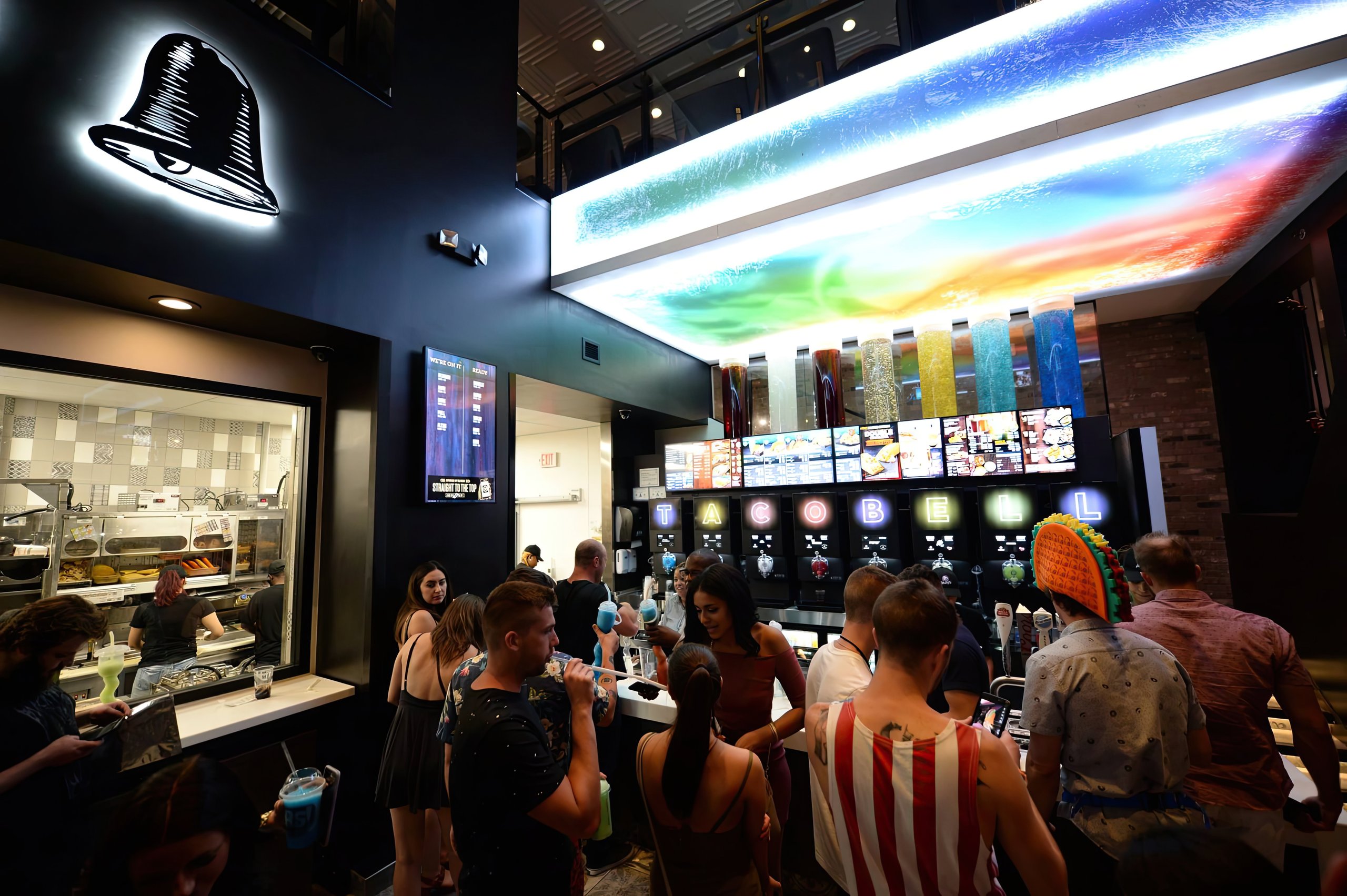 Construction is underway at the future home of Taco Bell Cantina in downtown Silver Spring.
We previously reported in June that a Taco Bell Cantina would open in the former home of Pollo Campero at 8662 Colesville Rd. in downtown Silver Spring, according to Washington Business Journal. Permits were recently issued for construction at the restaurant, situated next to The Fillmore Silver Spring and across from the upcoming Outback Steakhouse at Ellsworth Place.
Construction is being handled by Zlotnick and Kraft-Mongtomery LLC of Bethesda, which owns the building, as well as Miami-based general contractor Frontier Building.
Taco Bell Cantina combines traditional Taco Bell fare with alcoholic beverages like wine, beer, sangria and "twisted freezes." This will be at least the fifth Taco Bell Cantina in the region, joining locations in Court House, Old Town Alexandria, Columbia Heights, and Chinatown.
Plans state that Taco Bell's parent company Yum! Brands Inc. owns and manages the construction, while Akron, Ohio-based GPD Group Inc. provides architectural and engineering services. According to the plans, there will be a walk-up window and approximately 35 seats inside.
An opening timetable has not been announced.
Photo: "Taco Bell Cantina Las Vegas" by Steevven1 is licensed under CC BY 4.0.