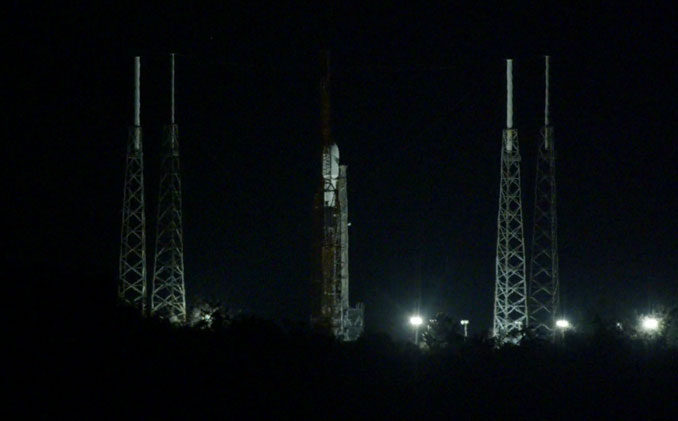 SpaceX will push the boundaries of booster reusability Tuesday night with the scheduled launch of a Falcon 9 using a first stage rocket making its 17th flight. Liftoff from pad 40 at Cape Canaveral with 22 satellites for the Starlink internet network is scheduled for 10:47 p.m. EDT (0247 UTC).
Booster serial number 1060 will be making a record-breaking 17th flight for the Starlink 6-17 mission. Earlier this year SpaceX certified its fleet of Falcon 9 first-stage boosters for up to 20 flights.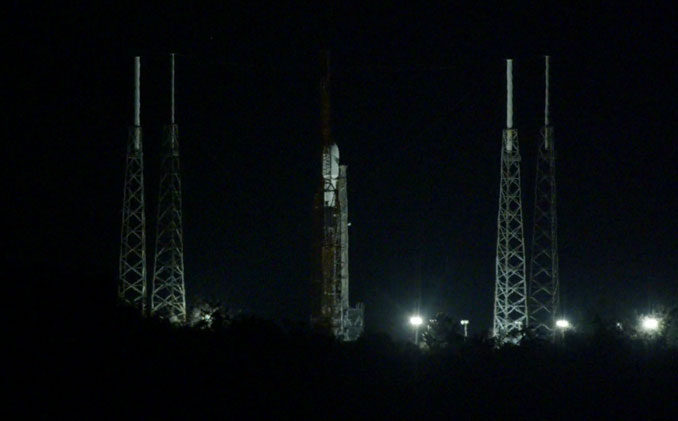 The booster first flew in June 2020 carrying the GPS 3-3 satellite for the U.S. Space Force and went on to fly the Turksat 5A, Transporter-2, Intelsat G-33/G-34 and Transporter-6 mission, plus 11 Starlink delivery flights.
Space Force meteorologists are keeping a close watch as a weather front stalls just south of Florida's space coast and a storm is brewing off shore in the Atlantic. In a forecast issued on Monday, they predicted a 60 percent chance of acceptable weather for launch. The main concern being a violation of the cumulus cloud rule. With the development of the costal storm, conditions deteriorate if the launch slips a day, with only a 30 percent chance of acceptable weather.
It will be the 20th launch of the so-called V2 mini Starlink satellites which are larger and have four times the bandwidth of the previous versions. The full-sized V2 Starlink satellites are due to be launched by SpaceX's fully-reusable Starship vehicle, but the delayed debut of Starship led the company to create a condensed version of the satellites so they could be launched on Falcon 9.