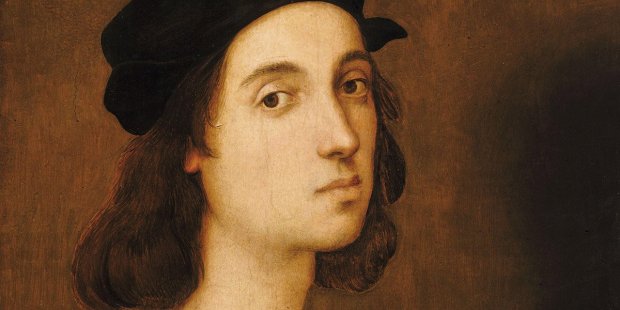 Specialists claim that this is but a replica of the work of another Renaissance master, Perugino.
In a recently held international conference in Pergola (Italy), specialists have announced the discovery of a painting by the Renaissance master Raphael Sanzio. According to the panel, the painting, a depiction of Mary Magdalene, features the face of Chiara Fancelli, the wife of Perugino – Raphael's master.
The announcement was made at a conference called Raphael Sanzio's Vision of Perfection, and it predates publication of the study Raphael's Magdalene, When the Pupil Surpasses the Master, in the Open Science Art and Science journal – a journal that, as explained in an article published by Finestre Sull'Arte, has no citations "other than those reported in the news about the alleged discovery."
This Magdalene, measuring 46 by 34 centimeters (18 by 13 inches) and painted on a poplar wood panel, is dated to 1504. But the alleged "discovery" has been met with stark criticism by other specialists.
The article published by Finestre Sull'Arte explains that the alleged discovery is but a misattribution. The specialized journal claims that one of the experts participating in the conference in Pergola is "known for having in the past launched into exceedingly reckless attributions, all of which were then vigorously rejected by critics, such as a drawing given to Leonardo da Vinci, which Pietro Marani, an authoritative scholar of the great artist, on these pages simply branded as a much later work of imitation."
The work announced in Pergola was presented as a version of Perugino's famous Magdalene preserved in the Pitti Palace. But, as explained by Finestre Sull'Arte, "it is difficult that in 1504 […] he [Raphael] would apply himself to making a copy of Perugino, whom by that time he had already left behind. Equally impossible is it for Perugino to paint a copy of Raphael. At most, then, the new version, from a private collection, is a replica of Perugino."