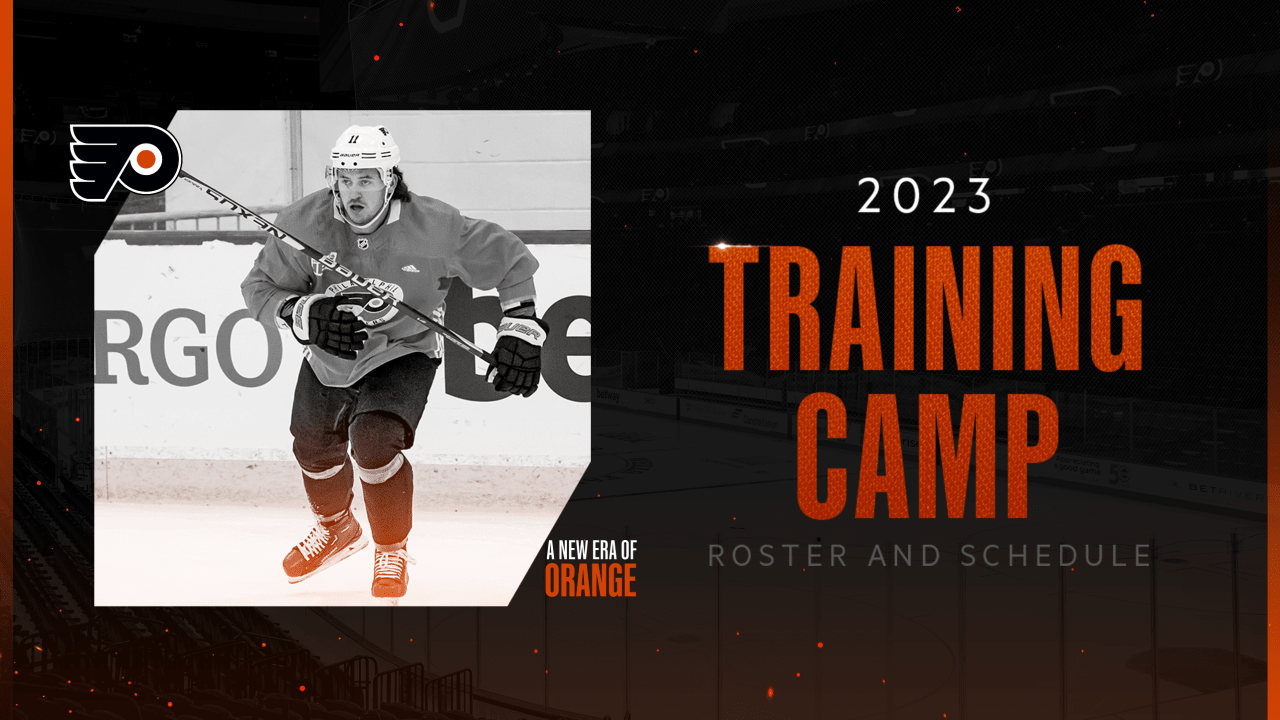 On Monday, Sept. 25, the Flyers will begin their 2023 preseason schedule with a game against the New Jersey Devils at 7 p.m. (ET) at Prudential Center. All Flyers home preseason games will be televised on NBCSP (Oct. 2 vs. BOS; Oct. 5 vs. NYI) and on NBCSP+ (Sept. 30 vs. NJD) while the contest at Boston Bruins on Friday, Sept. 29 will be broadcasted on NHL Network. All the preseason games will also be aired on 97.5 The Fanatic.
Fans can follow all training camp activities on PhiladelphiaFlyers.com, through the team's social media channels and on the Flyers Broadcast Network. Visit PhiladelphiaFlyers.com to access all the coverage throughout the week leading up to the team's season opener set for Thursday, Oct. 12 at Columbus Blue Jackets at 7 p.m. (ET).
Single-game tickets for the Philadelphia Flyers 2023-24 NHL season are on-sale now with Ticketmaster here. Inside Edge Memberships are currently available for purchase. Click here to request ticket information, call 215.952.5226, or visit our website. Fans are encouraged to sign up for the FlyerWire newsletter to stay up-to-date with all of the latest Flyers information including exclusive pre-sales, breaking news, event updates and special offers.