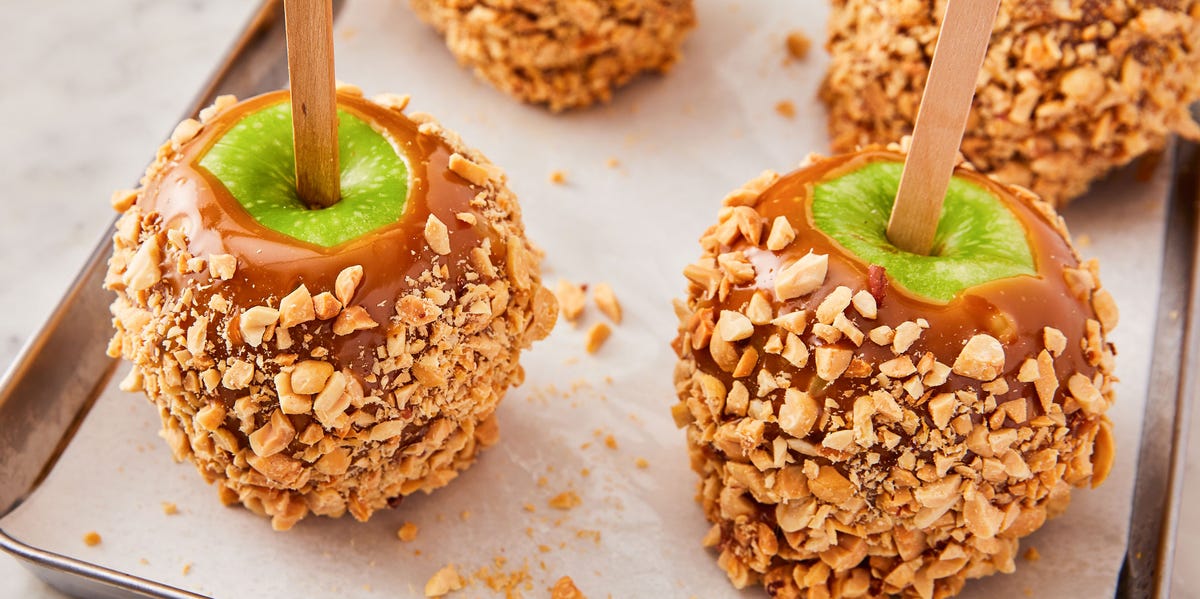 There might be no dessert more synonymous with fall than classic caramel apples. If you've only enjoyed these fall treats at special events or orchard visits, you may be surprised to learn just how easy these are to make homemade. Not only are they simple to create, but they're also incredibly versatile—your topping options are endless. Follow these easy step-by-step instructions, and you'll have a perfect autumnal treat in no time:
The best apples for caramel apples:
We love Granny Smith for their crunch and tartness—the perfect pairing for sweet caramel. Honeycrisp and Fuji are also great choices, but any type of apple you love eating will work.
Prepping your apples:
Before making your caramel apples, you'll want to make sure all of your ingredients and equipment are ready to go. If you don't have organic apples, it's likely that they arrived at the grocery store coated in a thin layer of wax. To remove it you can scrub the apple with a clean scouring pad (not one with soap!). Another way to remove the wax is to sit the apples in hot water and scrub, but we don't recommend that as it will heat up the apple's surface, making it more difficult for the caramel to stick.
As far as equipment goes, you'll need a small saucepan, a wooden spoon or plastic spatula, wooden pointed sticks, and a large shallow plate for toppings. As mentioned above, we recommend having everything set out to make the process as easy as can be.
How do you make caramel stick to apples?
If you're struggling to keep the caramel from sliding down the apple, try chilling the apples in the refrigerator overnight before dipping. The cold surface will help harden the caramel faster as you dip the apples. Another common culprit for slippery caramel is moisture on the surface of the apples, so make sure you pat them dry completely before dipping. 
Have you made this yet? Let us know how it went in the comments below!