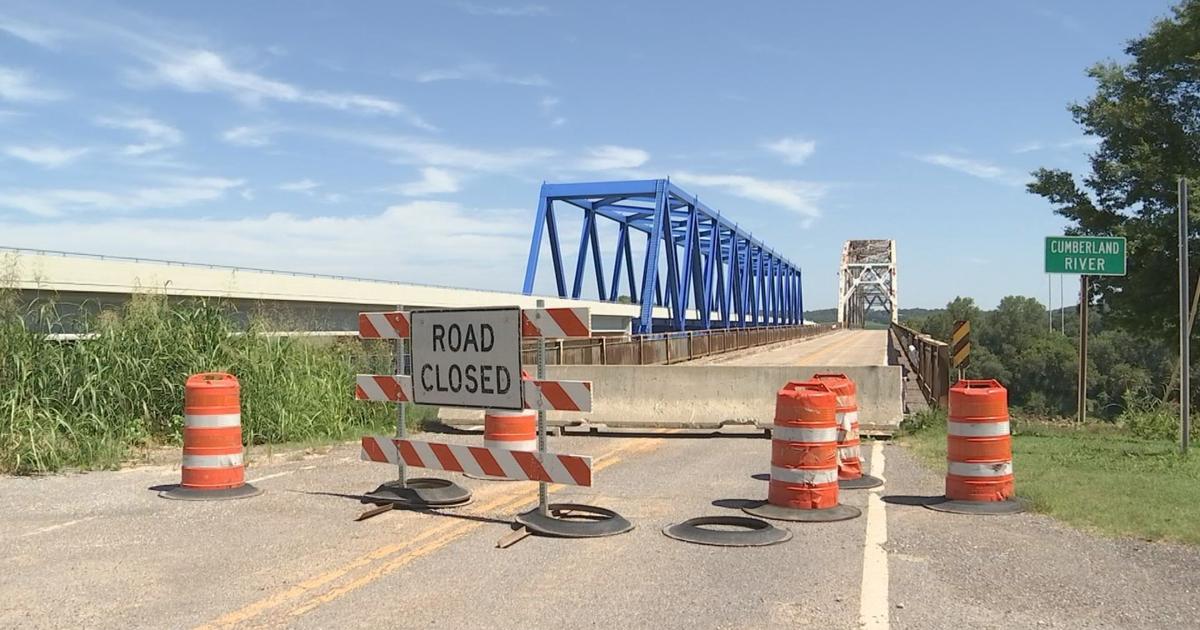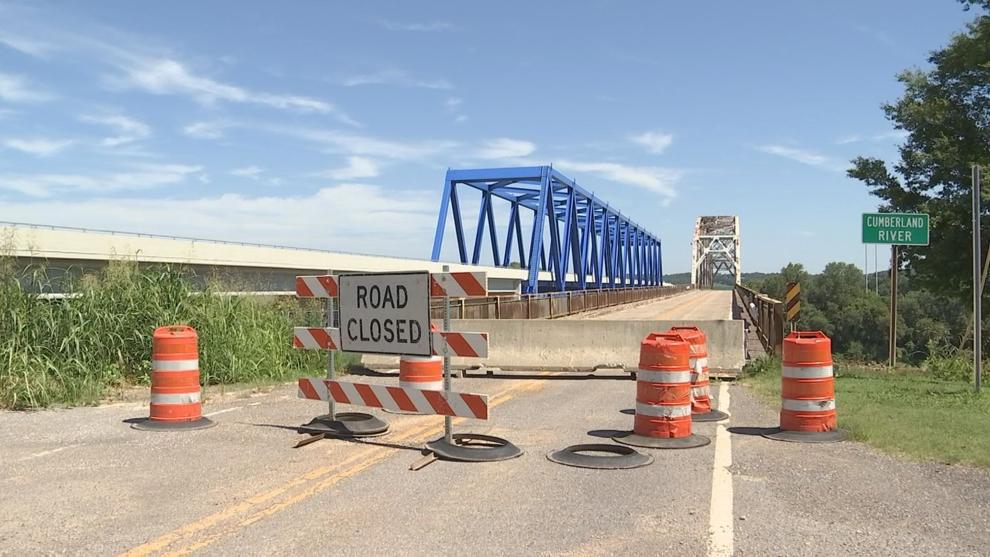 SMITHLAND, KY — The old U.S. 60 Cumberland River Bridge at Smithland is slated for explosive demolition around Oct. 20, the Kentucky Transportation Cabinet announced Tuesday. 
The demolition schedule is tentative, and it could change depending on the weather and when explosives are placed on the bridge in the final days of blast preparations, KYTC said.  
Preparation work starts this month. KYTC said crews started using saws to cut the concrete deck on the main span of the bridge this week. Heavy equipment will be used to remove the deck, and a subcontractor will cut specific locations on the main truss before placing explosives to bring down the truss and approach spans. Removing the concrete decking from the through-truss main span is expected to take several weeks. 
KYTC said a crew has started placing protective barriers on the truss to explosives can be installed immediately before the demolition. The explosives crew plans to demo the truss and approaching spans at the same time, the cabinet said. 
The new U.S. 60 Cumberland River Bridge at Smithland opened to traffic on May 15. When the old bridge is being demolished with explosives, the new bridge will have to be closed for several hours. Commercial tow boat and pleasure boat traffic will be halted for about 24 hours on the Cumberland River as well. 
KYTC said after the main truss of the old bridge is dropped into the river, a crane mounted on barges will remove the remnants from the river so the steel can be recycled. Then, the demolition team will start working to remove the concrete piers. 
The cabinet said it will make future announcements about the demolition as a more firm schedule is developed.