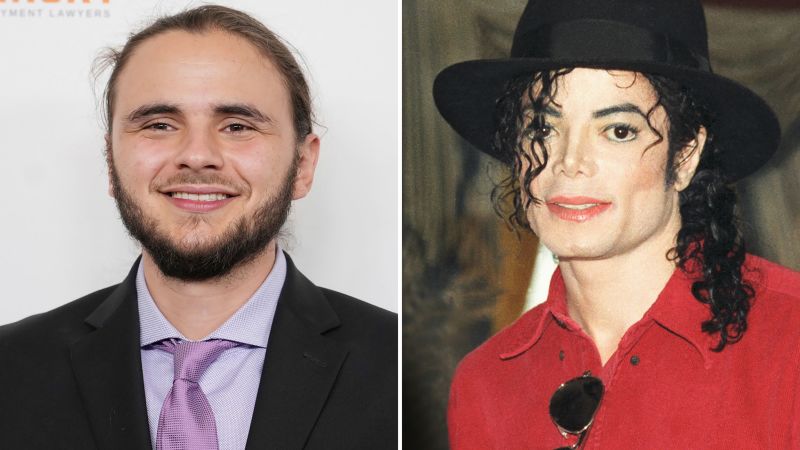 Getty Images/AP
Prince Jackson and his father Michael Jackson.


CNN
 — 

Michael Jackson was very much concerned about his skin, according to his oldest son Prince Jackson.
The 26-year-old was a recent guest on the podcast "Hotboxin' with Mike Tyson," where he talked about his late dad.
Tyson mentioned that people thought the elder Jackson, who was African American, "was changing his skin because he wanted to be white, he was changing it because he wanted to glow. He wanted to be a light, he wanted to shine."
"He told you that, did he tell you that?" the younger Jackson asked.
Tyson nodded and responded, "I remember right in the year, he wanted to glow, he's the light."
Prince Jackson said that when he was younger, his father would talk to him about dealing with the skin condition vitiligo.
"He had a lot of insecurity around, kind of looking blotchy in his appearance," Jackson said. "So he wanted to see if he could smooth out his appearance, to help with his security on his physical appearance."
The "glowing" may have been a part of it he added because his father "was visionary the way he thought."
The elder Jackson died in 2009 from acute propofol intoxication. He was 50.
He addressed having a skin disorder during a 1993 interview wit Oprah WInfrey.
"I have a skin disorder the pigmentation of my skin," he said at the time. "It is something I cannot help,"
According to the Mayo Clinic the condition "causes loss of skin color in patches."