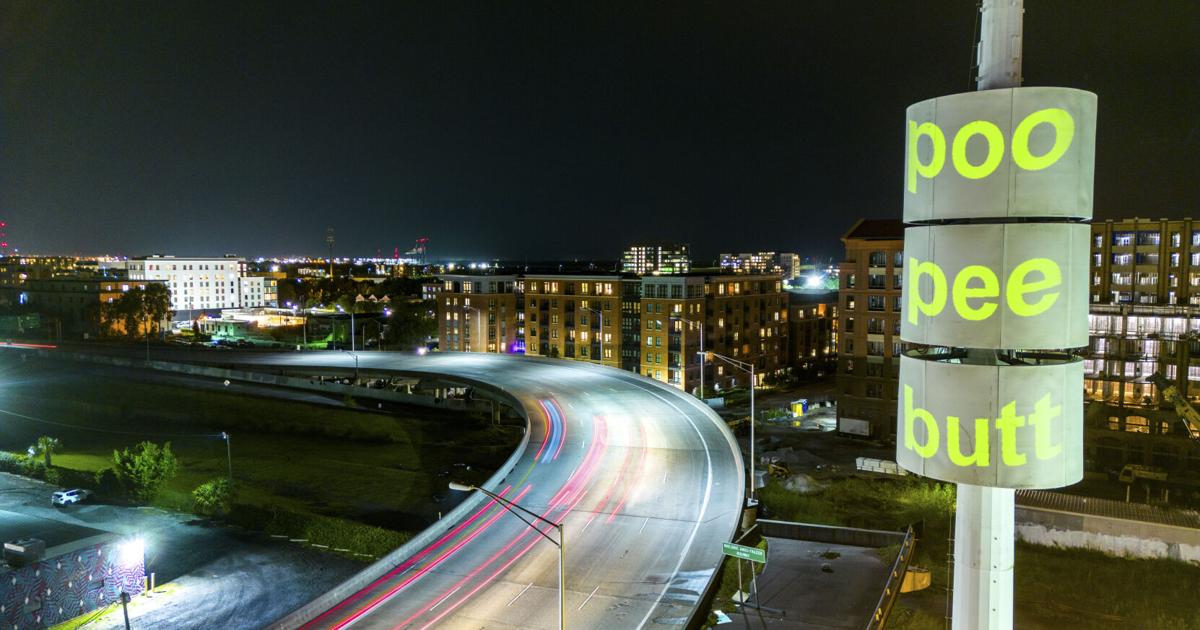 A trio of dancing poop emojis and the likeness of the Great Cornholio, Butthead's alter ego in Mike Judge's MTV classic "Beavis and Butthead," were among projected images to grace downtown Charleston's new cell tower on an early September evening. 
Behind the display, cast onto the giant white tower that has been compared to an oversized tampon, a Q-tip or a stack of toilet paper rolls, were a few Charleston guys with an idea, a drone, a generator and a $10,000 Sony projector the size of a leatherback sea turtle. They all wanted to make clear their dislike of the cell transmission tower owned by SBA Communications Corp. that appeared one day late last month along the Septima P. Clark Parkway, better known as the Crosstown. 
"Every once in a while, a Charleston architect or designer needs be called out on ugly additions to the city's skyline," said Seth Abramson, the digital artist who owns the projector used for the guerrilla art project. The city's architecture is part of why he stayed here after graduating from the College of Charleston.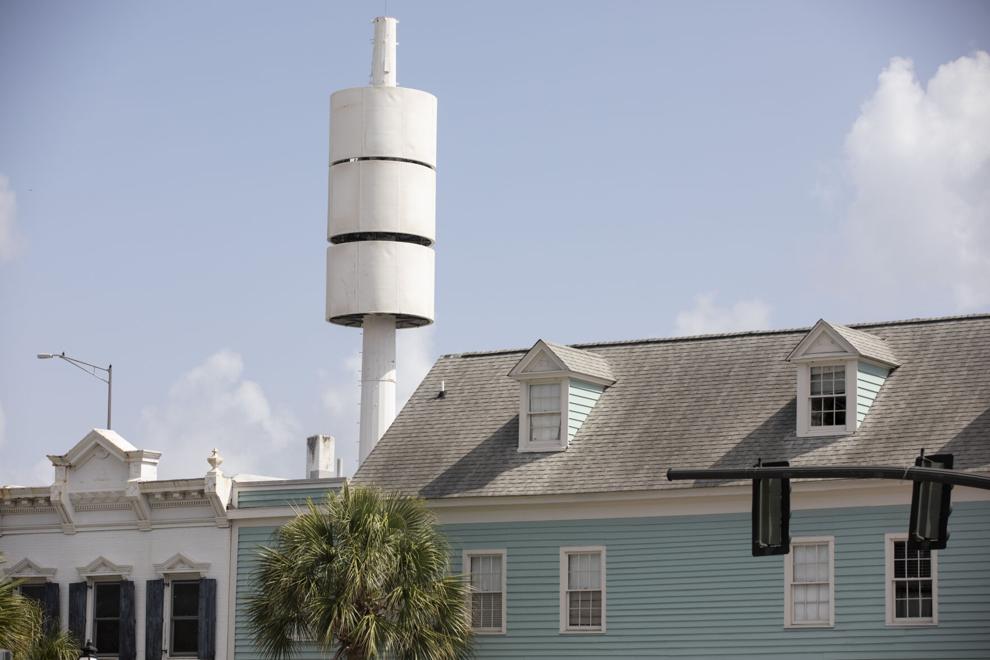 "I hate to toot my own horn, but I am absolutely clogged with ideas about how to wipe away the stains of bad architecture off of Charleston's porcelain skylines," Abramson told The Post and Courier.  
Before the Crosstown cell tower, Abramson directed his displeasure at the Charleston Tech Center two years ago. He turned the Morrison Drive building's signage into the sentence, "Charleston Tech Center is ugly as (expletive)." 
Abramson is a new media artist, which is a wide-ranging genre that uses digital techniques to make art. Think of artists such as Mike Winkelmann, who is known as the multi-millionaire sensation Beeple and also happens to reside in Charleston.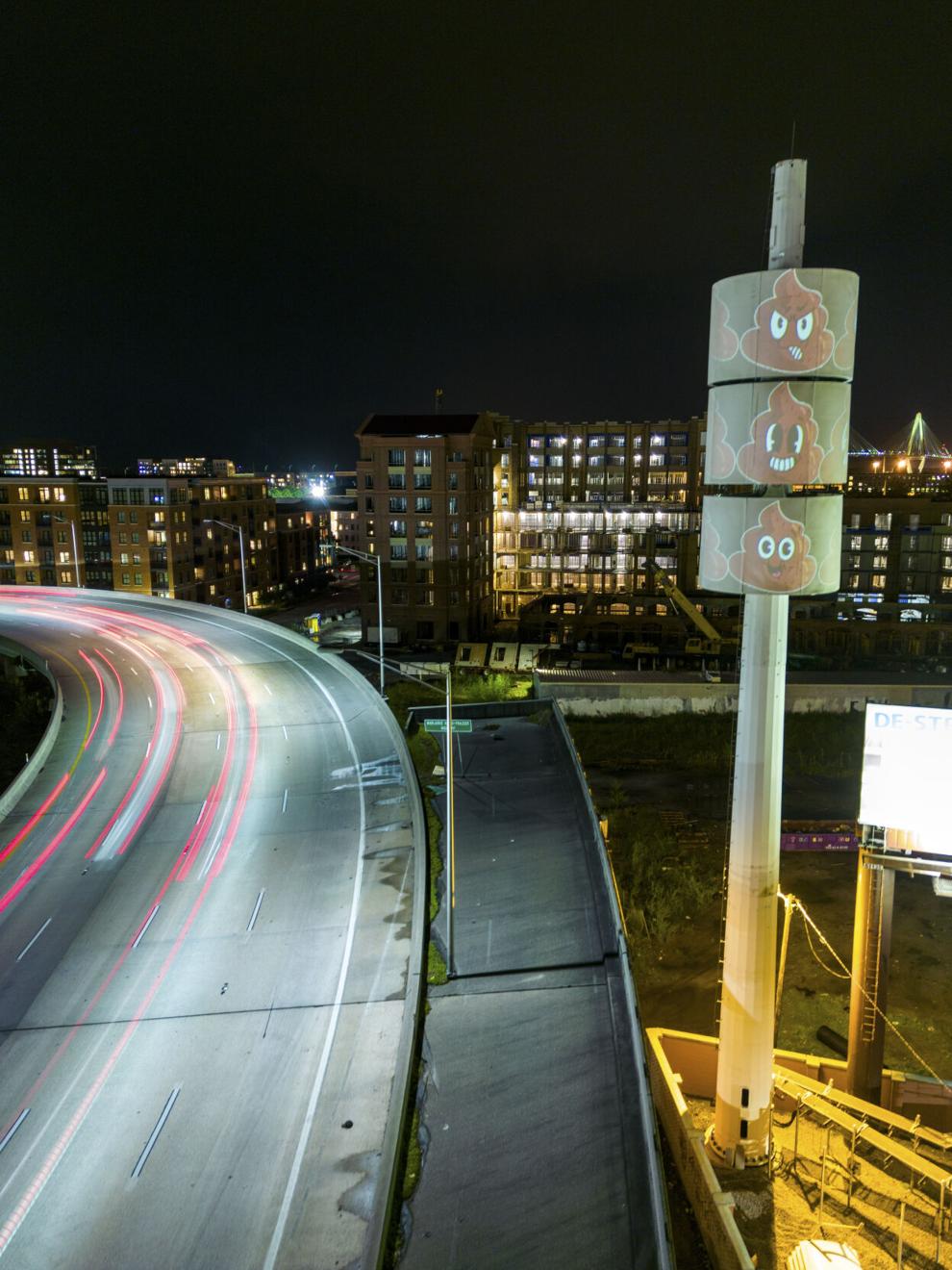 Abramson's work focuses on the use of light to create art, and he is fond of Banksy-esque ephemeral artistic declarations. He has toured with prominent electronic artist Timmy Trumpet and created the projection displays on main stages at Ultra Music Festival, one of the largest EDM festivals in the world. Before that, he would work local gigs, such as Weirdo Wednesdays at The Purple Buffalo. 
He looks at the physical world and wonders how digital art can come to life within it; he often uses punchy humor to make some sort of statement. 
This approach includes using that same projector on a boat to turn the Morris Island Lighthouse into a psychedelic tower or casting a flaming polar bear onto buildings as he drives downtown with the projector strapped to the roof of his car to denote climate change. 
Adding some color to the off-white cell tower popped into his head when he was leaving the Lowcountry for Burning Man 2023 in Nevada. He read the media coverage and knew he had to do something about it upon his return. 
So on an undated September evening, Abramson, along with Gavin Perry and Stu White, drove a truck to an empty lot near the tower and lit it up. White, who is the drummer for Charleston cover band Motown Throwdown, then captured it all on his drone.  
"You just get hit with the bug once in a while," he said of his art.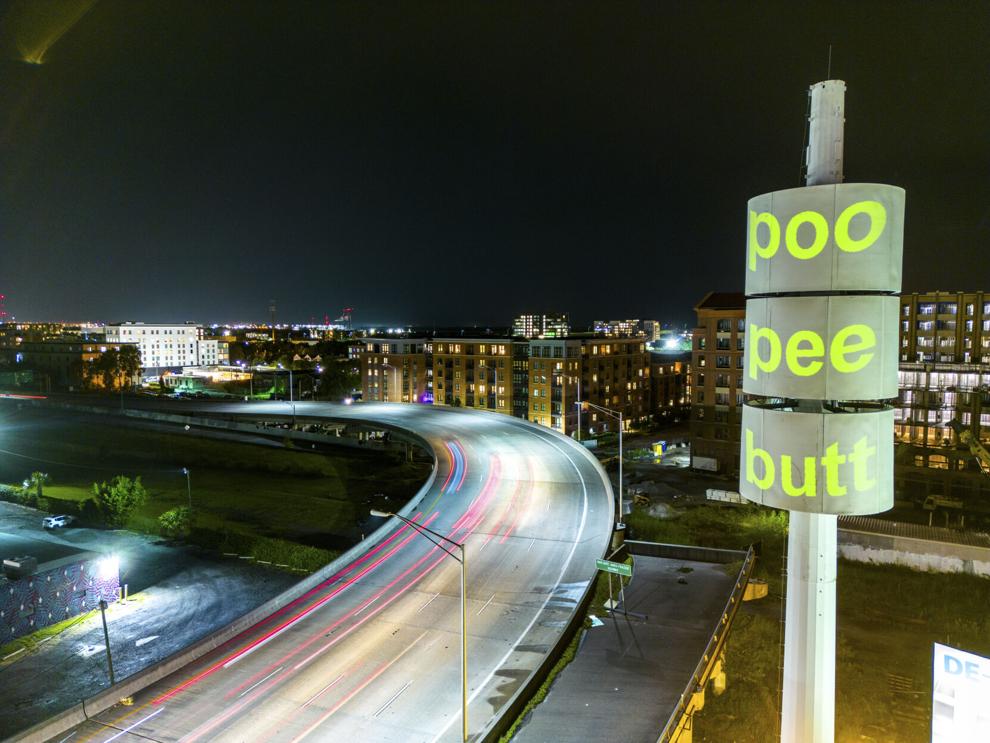 At issue with the tower is that the city of Charleston had little to do with its design and installation because federal rules supersede local control when it comes to creating, maintaining and replacing critical infrastructure. Mayor John Tecklenburg said last month his office contacted federal leaders in Washington, D.C., for help on this issue. 
The city also emailed SBA Communications on Aug. 28, asking them to work with the city to paint the tower, as it is currently an eyesore overlooking part of the Septima P. Clark Parkway. They've asked the company to treat the tower as an entry point into the city. The company has not yet responded, said Jack O'Toole, city spokesman. 
Until it does, Abramson left it open as to whether he'll continue his projection project.