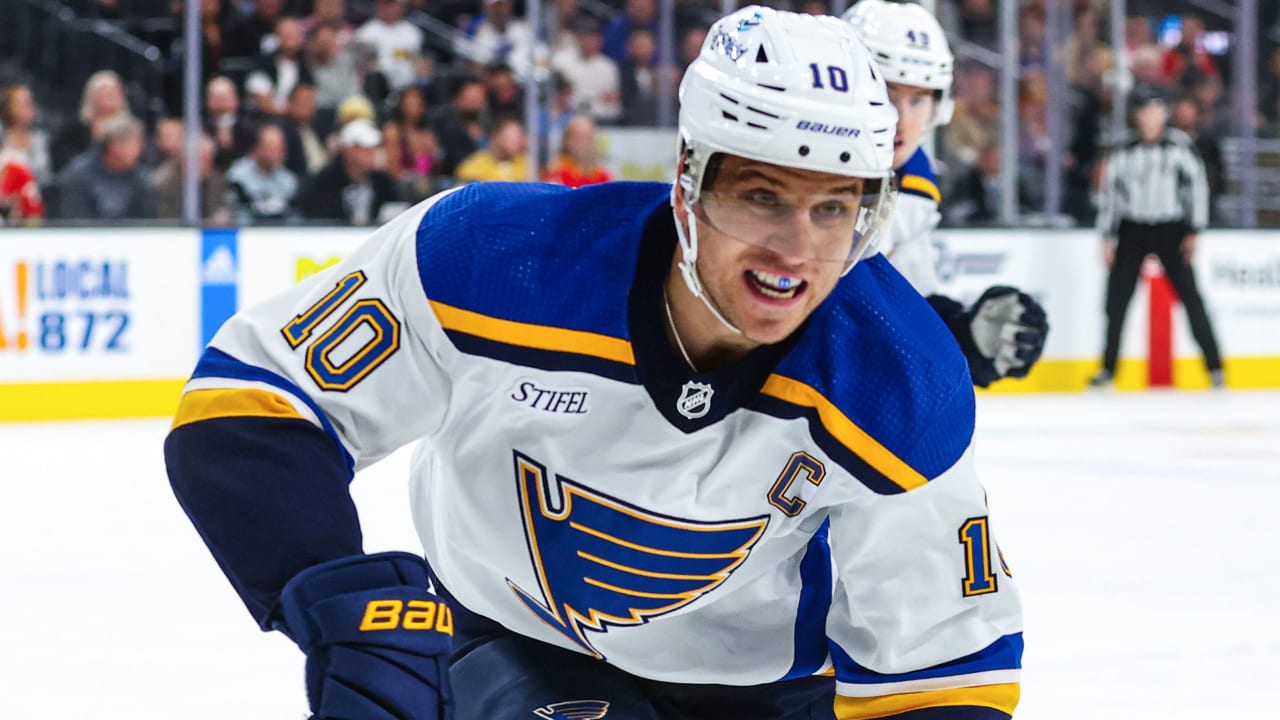 In the St. Louis Blues' 56-year history, only 23 players have been tasked with the incredible responsibility that comes with wearing the captain's 'C' on the front of their sweater.
On Tuesday, Brayden Schenn became the 24th, joining a legendary list of players that includes names such as Red Berenson, Bob and Barclay Plager, Garry Unger, Brian Sutter, Bernie Federko, Brett Hull, Chris Pronger, Al MacInnis and Wayne Gretzky, to name a few.
"I don't think it has set in yet, to be honest," Schenn told stlouisblues.com. "The history of this franchise, the great captains they've had, and now getting your own name added to that extraordinary list, it's a huge honor that I'm thankful for. I'm excited for the opportunity and the challenge this will bring."
The Blues have been without a captain since Ryan O'Reilly was traded to the Toronto Maple Leafs just prior to last season's trade deadline. Throughout the offseason, Blues General Manager Doug Armstrong had been noncommittal about whether a captain would be chosen this season, but that all changed last Wednesday when Armstrong set up a meeting with Schenn and asked him to be the next captain of the St. Louis Blues.
"Honestly, your first initial reaction is how big of an honor it is," Schenn said. "I've always said, St. Louis has been the best thing for me. Getting the opportunity to come here and play, winning the Stanley Cup and now [being named captain], it's an opportunity for us to work together and get back to where we feel we should be as an organization. I'm looking forward to the challenge and the opportunity to lead this team."