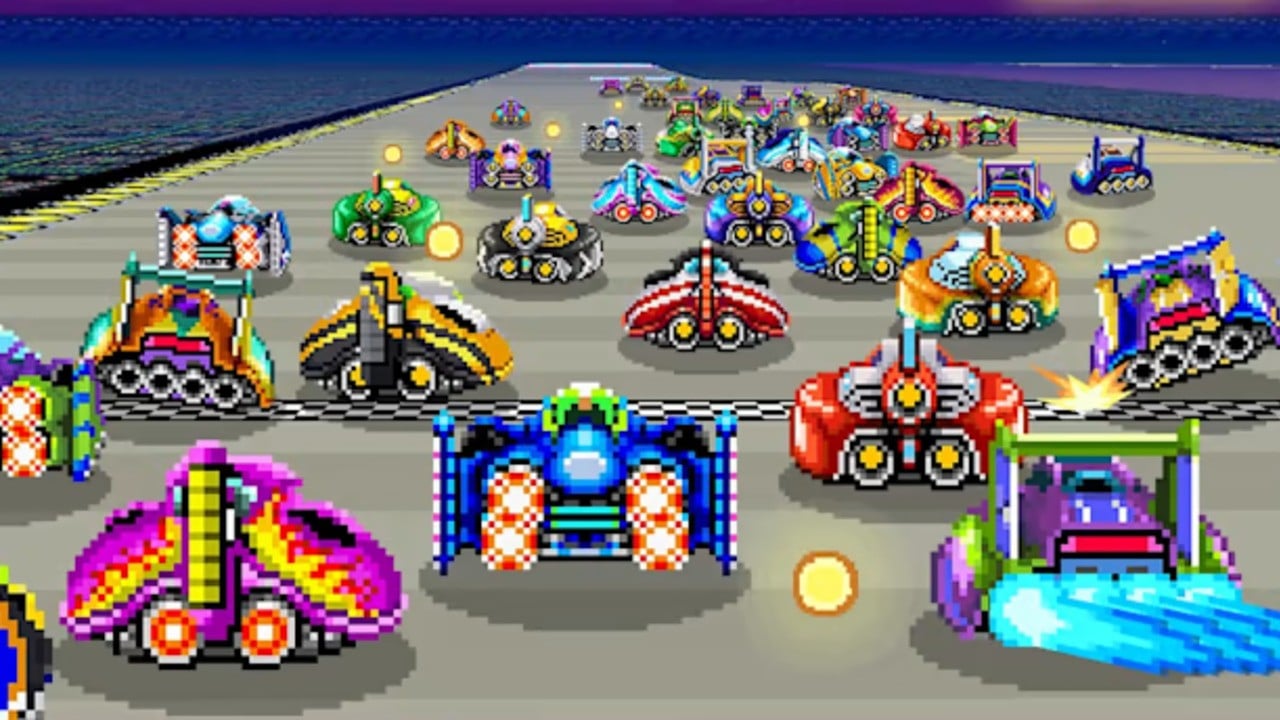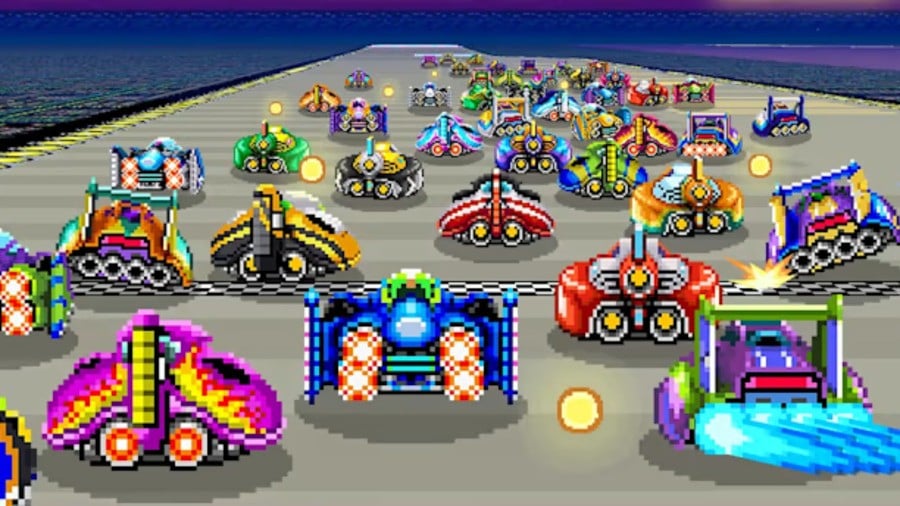 If you're wondering what the future holds for the new Switch Online racer F-Zero 99, Nintendo has revealed it will be updating the game in "late September" and "mid-October" with more tracks.
According to Nintendo's Japanese website, the first update will be focused on Queen League tracks, and then in October speed demons can look forward to King League tracks. In addition to this, a datamine has revealed there could be some additional modes coming to the game in the near future.
Dataminer 'OatmealDome' highlights how the game files contain the unreleased modes "Arcade Mode" and "Survival Mode". The Arcade Mode apparently features "a timer and time gates placed in the circuits". Survival Mode isn't detailed, but the name speaks for itself.
Dataminer and Nintendo Life user 'LuigiBlood' has also shared some information about some unused files in F-Zero 99 – with one even referencing a track from the Satellaview entry BS F-Zero Grand Prix. The Satellaview was a peripheral released in Japan in 1995 that allowed users to download games and content on the Super Famicom.
F-Zero 99 is out now and is available exclusively to Switch Online subscribers. If you would like to learn more about this new battle royale racer, be sure to check out our review here on Nintendo Life. Here's a little about what we thought:
"This isn't the definitive way to play F-Zero, but it is a brilliant take that supplements what worked so well in the original with thoughtful additions that make chasing victory utterly addictive."