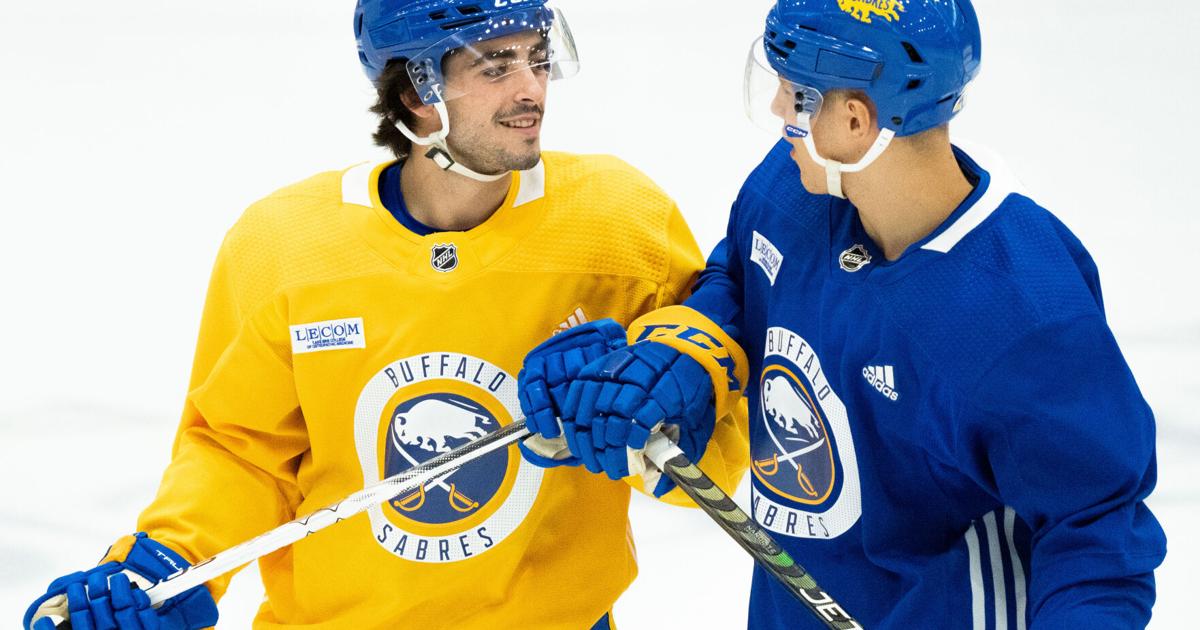 Everyone in the suite overlooking the ice in LECOM Harborcenter must have held their breath Monday evening when Matt Savoie skated slowly to the Buffalo Sabres' benched, hunched over in pain after taking a hit near his net.
Savoie didn't return, and the Sabres have yet to release information about the nature of his injury or his status. 
Savoie, the ninth pick in the 2022 draft, scored two goals in the opener of the Prospects Challenge, and he was in line to be among the Sabres' leaders in ice time Monday because they chose to sit top prospects Jiri Kulich and Isak Rosen as a precaution. Kulich and Rosen, like Savoie, are among the young forwards vying for an NHL roster spot created by Jack Quinn's Achilles injury.
The injury occurred approximately 22 seconds into the game Monday when Savoie skated toward his own net to prevent a Penguins forward from scoring a back-door tap-in. Savoie, a 5-foot-9 center, spun after colliding with Jagger Joshua and slid toward the end boards before returning to his bench as Pittsburgh celebrated Sam Poulin's goal.
It's not clear where Savoie will play this season. At 19 years old, he's too young to compete in the American Hockey League unless it's part of an NHL conditioning assignment. His junior hockey rights are held by the Western Hockey League's Wenatchee Wild, where fellow Sabres prospect Zach Benson is slated to play.