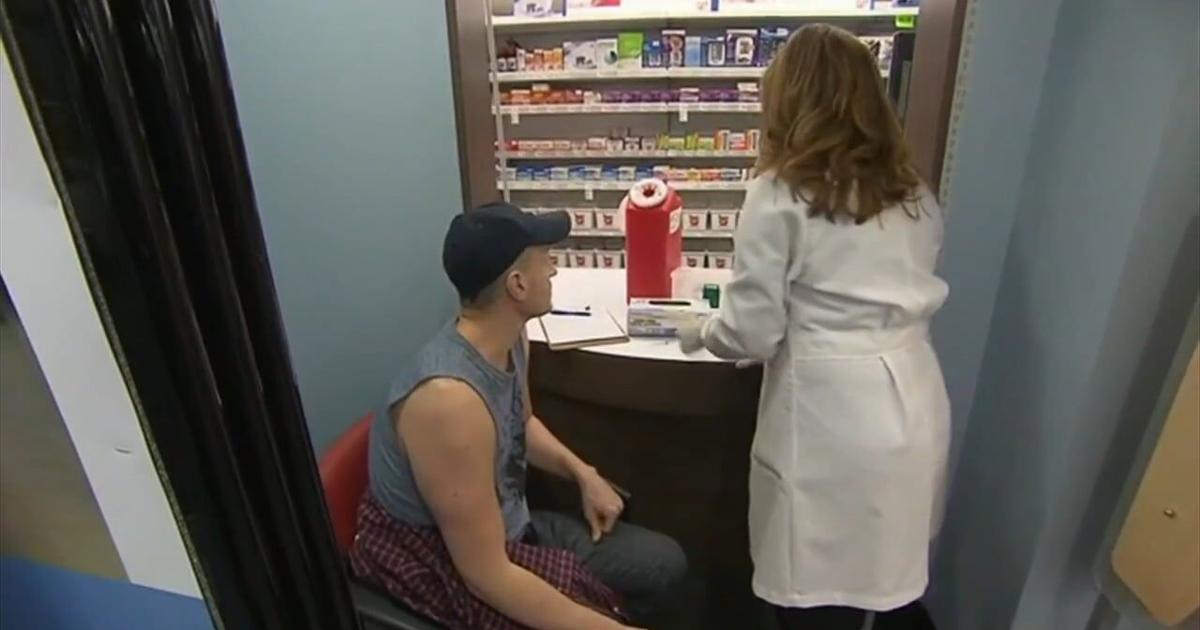 ALLENTOWN, Pa. — The Pennsylvania Department of Health says flu season begins the 40th week of the year, on Oct. 2. However, some cases are already popping up locally.
What will this year's flu season look like? Predictions vary, a bit.
"The expectation is that it's going to be a bad flu season, if we base it on some of the areas of the world that always precede us, like Australia or South America," said Dr. Jeffrey Jahre, the senior vice president of medical and academic affairs and an infectious disease specialist at St. Luke's University Health Network.
"The southern hemisphere typically gets their flu season earlier, and it's all driven by where the flu comes from and how it gets there," said Dr. Reynold Panettieri Jr., the vice chancellor of Clinical and Translational Science, a professor of medicine and the director of the Rutgers Institute for Translational Medicine and Science.
"Our expectations are that this is going to be a typical flu season, hopefully much like 2018, before COVID."
"So far, it looks like most places are average," said Dr. Luther Rhodes, an infectious disease physician at Lehigh Valley Health Network. "In some counties in Pennsylvania, during some flu seasons, there's almost no activity. In one or two counties over, there's a lot of activity."
Lehigh Valley Health Network has seen 11 flu cases so far. St. Luke's has some suspected cases, including at its Warren Campus, among patients who have traveled.
Health experts are still urging people to get their flu shots in October.
"The best effect of that vaccine is for about three or four months," said Jahre. "If you give it too early, even though it's available right now, and you have a late flu season, you may not have the protection that you would obviously need."
"What we want to do is get a peak in the amount of antibodies and protection that these vaccines provide for when the flu is most evident," said Panettieri.
St. Luke's recommends you separate your flu and COVID vaccines by at least several days, if you can.
"If you give them both together, you're not going to actually know which one of those is responsible for any side effect that you have, and what we're afraid of is it may dissuade people from getting either of those in the future," said Jahre.
LVHN reminds people the shot takes symptoms from wild to mild. Rhodes says children between six months and five years old are most likely to have complications from the virus.
"If you have very young ones at the house, although it's difficult to do, and somebody has known influenza, they really should do the social distancing," said Rhodes.
Flu season approaches as an FDA panel said a decongestant found in many over-the-counter cold medicines doesn't work. A top Rutgers doctor notes those meds don't cure you, but rather help with symptoms.
"Simple remedies often work the best in the case of a sore throat…gargling with salt water is actually quite effective," said Panettieri.
"I think probably the biggest lesson most parents are learning, and health care providers, is to make sure we know what's in the small print of the products we buy," said Rhodes.
The PA Health Department tells us come Oct. 10, it'll post a weekly flu report on its website. The Department calls the flu vaccine the most effective flu prevention tool.
New Jersey's Health Department also is telling residents the flu shot offers the best protection this season.