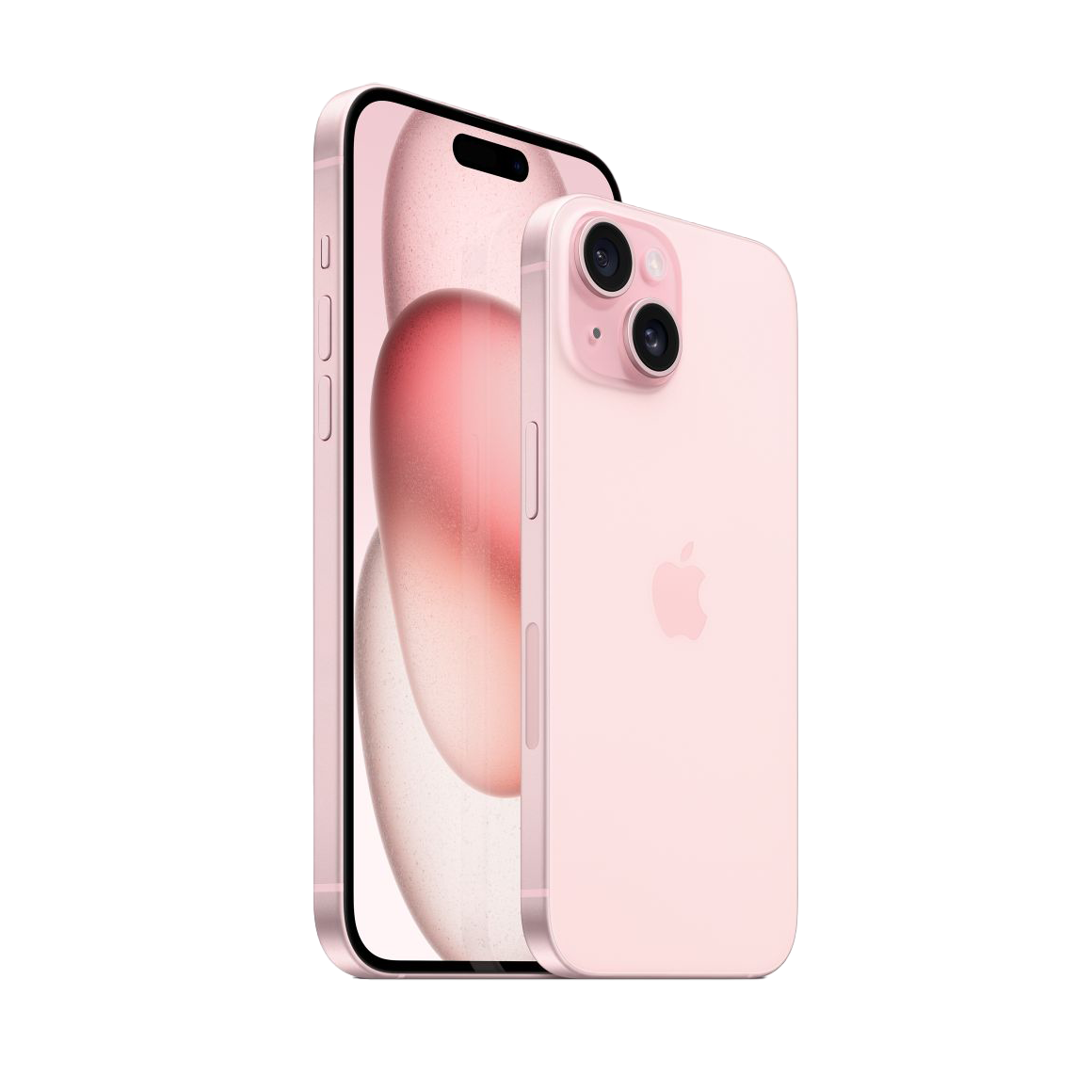 Source: Apple

iPhone 15

An elite iPhone upgrade

The Apple iPhone 15 packs upgraded cameras, a Dynamic Island display, and – for the first time – even a USB-C port. Together with Apple's usual long-term software support, it's an attractive flagship package, but still has familiar flaws like a 60Hz display and a missing telephoto lens.

Pros

Sleek design
Upgraded camera array
Long-term software support

Cons

Only 60Hz display
No telephoto camera

Samsung Galaxy S23

Best for Android users

$700 $800 Save $100

Samsung's Galaxy S23 is the brand's current flagship and offers impressive specs up and down the board. From the triple rear camera to the 120Hz AMOLED display, the S23 is a hard act to live up to. Samsung's smooth software will receive updates almost as long as the iPhone 15 will, and the S23 ships for the same starting price as its predecessor, making it all the more enticing.

Pros

Triple camera
120Hz refresh rate display
Under-display fingerprint sensor

Cons

Edged out in performance
No UWB support
Summary
The Samsung Galaxy S23 and iPhone 15 are similarly priced and offer comparable storage options, making the decision between the two difficult.
Both phones feature a similar design and display, but the Samsung Galaxy S23 has a superior AMOLED display with a faster refresh rate.
While the iPhone 15 has a slightly better chipset for single-core performance, the Samsung Galaxy S23 outperforms it in graphics testing. The camera capabilities and battery life are also quite similar between the two devices.
The iPhone 15 from Apple is here, and for die-hard Apple enthusiasts, the choice between a new iPhone and one of the top-tier Android phones may be a no-brainer – but the rest of us may want to take a closer to look at how Apple's latest compares to Android's best.
Among the changes to the iPhone blueprint in this update is a shift to USB-C connectivity for the iPhone 15, rather than the Lightning port in the base of iPhones since 2012. However, even with this change to more industry-standard charging, a wide gulf remains between the user experience and features offered by the new iPhone and the preeminent Android device that it will stack up against, the Samsung Galaxy S23.
Samsung has nearly perfected the Android model with its One UI skin, years of tweaks and modernizations, and powerful charging and battery performance that has continued to improve throughout many Galaxy S devices. The head-to-head is fearsome if you're unsure which way to lean while searching for your next smartphone. Fortunately, we've rounded up all the technical details and performance data for each phone to make your decision a little easier.
Price, availability, and specs
The Samsung Galaxy S23 is already available after hitting the market in February 2023. It starts at $800 for the 128GB build and rises to $860 for a storage capacity of 256GB. From Samsung's own storefront, you can order six colors, including two Samsung exclusives — Lime and Graphite. The remaining color options are Lavender, Green, Cream, and as always, Samsung's Phantom Black. At present, Samsung offers up to $725 in trade-in credit, but you'll have to cough up a pretty new device that's still in good condition to take advantage of the highest dollar amount on offer.
Apple's iPhone 15 is available to order now, with prices starting at $799. This places it directly on par with the Samsung Galaxy S23. The iPhone 15 is available in three storage size models: 128GB ($799), 256GB ($899), and 512GB ($1,099). This makes the iPhone a better choice for those with larger storage needs, though you'll have to pay for it.
The newest iPhone comes in five color options, so far without the Product(Red) variety that has been a part of the mix for several generations. The iPhone features a frosted glass panel along the back and comes in a subtle, light pale shade of pink, yellow, green, and blue, as well as a deep black shade.
| | Samsung Galaxy S23 | Apple iPhone 15 |
| --- | --- | --- |
| Brand | Samsung | Apple |
| SoC | Qualcomm Snapdragon 8 Gen 2 Mobile Platform for Galaxy | A16 Bionic |
| Display | 6.1″ FHD+ AMOLED, 48~120Hz refresh, 240Hz touch sampling | 6.1-inch OLED |
| RAM | 8GB | 6GB |
| Storage | 128GB or 256GB | 128GB, 256GB, 512GB |
| Battery | 3,900mAh | 3,877mAh |
| Ports | USB-C | USB-C, 3.5mm headphone jack |
| Operating System | One UI 5.1 w/ Android 13 | iOS 17 |
| Front camera | 12MP f/2.2 | 12MP |
| Rear cameras | 50MP f/1.8 OIS main, 12MP f/2.2 wide (120°), 10MP f/2.4 OIS telephoto (3x) | 48MP, 12 MP ultrawide |
| Charging | 25W wired (Quick Charge 2, Samsung AFC), 15W wireless (Samsung Fast Wireless Charging 2.0/WPC), Wireless PowerShare | 20W, 15W wireless |
| IP Rating | IP68 | IP68 |
| Micro SD card support | No | None |
Design and display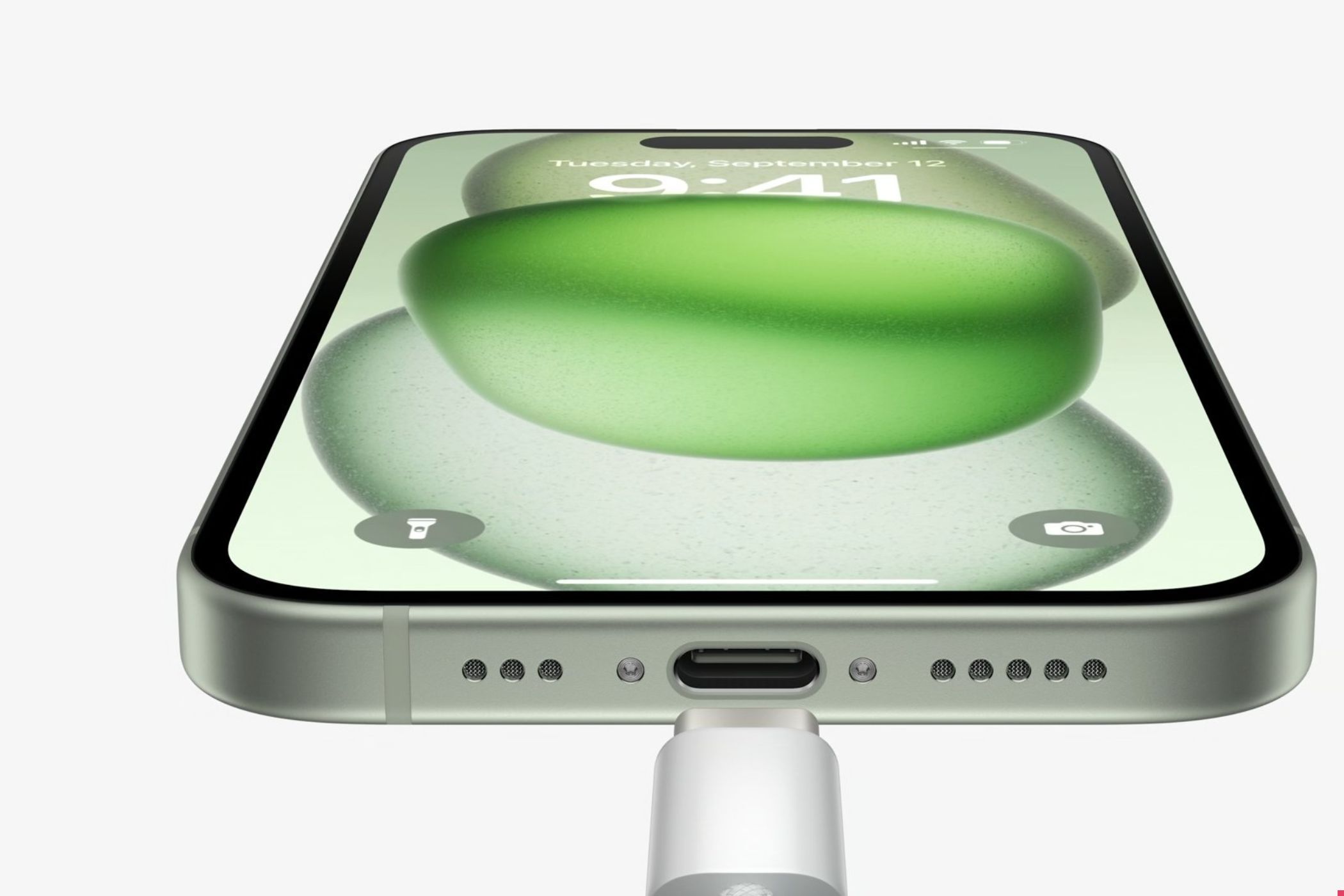 Source: Apple
The iPhone 15's biggest change is the charging port. After battles with EU regulators — who were against Apple's efforts to maintain its Lightning Port — the manufacturer was forced to either offer no port at all, make region-specific variants for the EU market and other global arenas, or adopt the ubiquitous USB-C connection. Apple opted for the last choice, which means new iPhones come stocked with a port that allows them to carry around one cable for many, if not all, of their devices. MacBooks and even some iPads have been using the USB-C layout for quite some time, so this new port commonality between their laptops and handheld devices will be a welcome change for Apple enthusiasts.
In addition, the 15 has a 6.1-inch OLED display, now featuring the 'Dynamic Island' selfie notch seen on the previous year's Pro models. The rest of the phone is built much to the same form factor as earlier models, with a frosted glass backing panel and an aluminum edge running along the entire perimeter. The frosted glass back looks far more appealing than the glossy element used in the previous model, striking a more sophisticated tone. Similarly, the Samsung Galaxy S23 also offers a 6.1-inch display, but it uses superior Dynamic AMOLED 2X technology and packs a faster 120Hz refresh rate for smoother scrolling.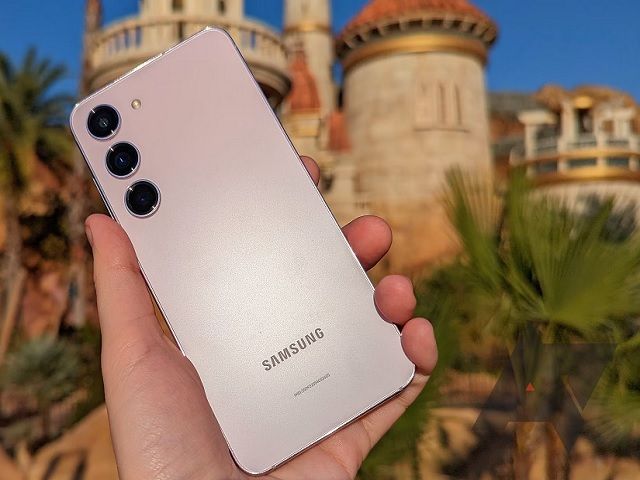 Samsung's Galaxy S23 is the first of its S series phones to feature Gorilla Glass Victus 2, making for a more rough-and-tumble device that can reliably withstand drops. Of course, you should still invest in a quality case for your Galaxy phone to protect it fully. The back has a matte plate that looks striking, especially in the lighter Samsung colorways. The black and gray options are attractive as well, but they don't really stand out — something that some phone users will be seeking out in their new purchases. In addition, the stacked trio of camera lenses is a bit more subdued than the boxy, raised lip featured on the S22 model, bringing a bit of refinement to the device.
Both phones feature the same IP68 ingress protection rating. This means that both phones will be dust and debris-proof and offer protection against being submerged in water for up to 30 minutes at a 1.5-meter depth.
All in all, style points come out as a bit of a wash. Both phones look very similar to one another in overall build, exhibiting the same basic dimensions and edge and corner structures. The Samsung Galaxy S23 edges out the iPhone 15 based on its upgraded display, but that can be overlooked for Apple loyalists without much hesitation since the 15 sports a good quality screen, too.
Software and performance
The operating systems that underpin functionality on each device couldn't be more different. Unlike comparing two Android phones that diverge from one another based primarily on the manufacturer's added features, Apple and Samsung provide entirely different experiences.
Apple's iOS 17 vs. Android 13 OS with Samsung's One UI 5.1
Apple launched the iPhone 15 alongside the unveiling of iOS 17, which adds a bevy of new features. For example, you're able to add something of a profile that appears on-screen when other people receive a message or call from you; automatic check-ins allow for an easy-to-use safety feature; and messaging enhancements enrich the communicative experience: you'll be able to convert audio messages to transcriptions to get important information, even when you can't listen to a note. In addition, sharing your location via Messenger will be far easier.
Samsung's Galaxy S23 offers Android 13 with Samsung's signature One UI 5.1 on top, though an update to Android 14 is imminent. As usual, Samsung's Android experience allows the user more flexibility and control over their software experience, and comes close to Apple in terms of pure polish.
Samsung's Galaxy S23 also supports the potent productivity feature DeX. Connecting to your TV or computer monitor allows you to use the phone as if it were a computer. The screen becomes a makeshift mousepad, and your apps reshuffle their layout to work as if on a desktop. I've personally used the DeX functionality while on vacation to watch TV, adding an additional, entertainment-focused wrinkle to this feature.
While Samsung has made updates available across four prior generations, Apple takes the crown here, with six previous generations of update support to the newest release, not including the iPhone 15 which ships with the newest operating system already installed. If this trend continues, you're likely to receive iOS updates for at least a year or two longer than the Android system updates on a newly purchased Samsung.
Performance
In terms of performance, the phones are quite evenly matched. The iPhone's A16 Bionic chipset is a strong competitor in many respects, with single-core performance via Geekbench testing outpacing the Samsung Galaxy S23's Snapdragon 8 Gen 2.
However, Samsung outperforms its Apple counterpart in graphics testing. This makes their overall performance somewhat of a wash. It's worthwhile noting that these performance tests were done on an iPhone 14 Pro, which used the same chip as the newer iPhone 15. The Pro model may contribute some additional potency to the overall performance, or an updated model may bring some extra zip to the table even in the standard build. It's difficult to know for sure until we can get our hands on one to benchmark it.
Cameras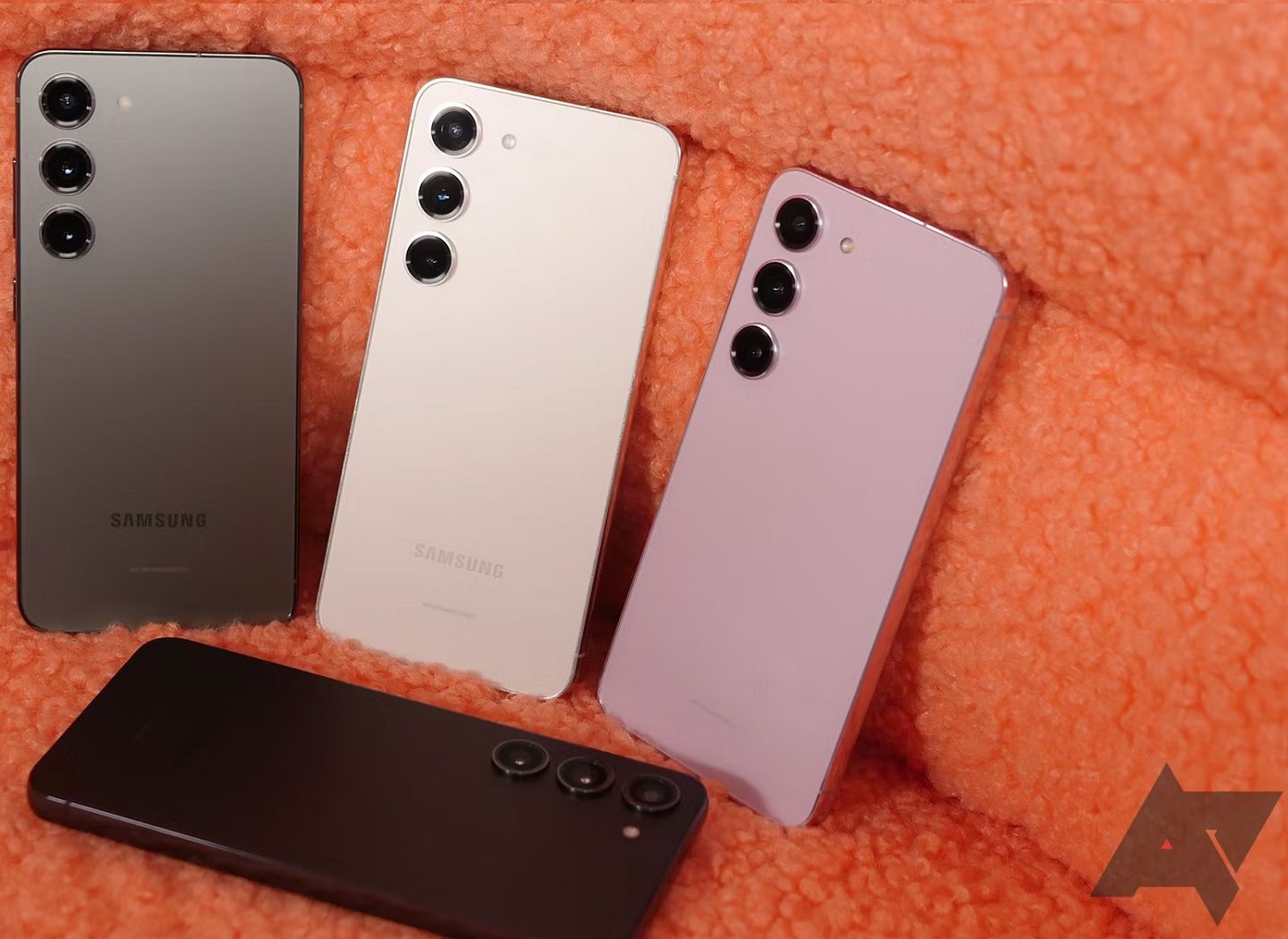 The new iPhone 15 ships with a 48MP main camera sensor. These have previously only been available on the Pro models, making for a welcome change to the standard build. The 48MP camera system closely rivals the 50MP shooter on the backplate of the Samsung Galaxy S23. In addition to the 48MP main camera, the iPhone 15 includes a 12MP ultrawide lens and a 12MP selfie camera as well.
The Samsung Galaxy S23 comes with a 50MP main camera, as well as a 12MP ultrawide lens and a 10MP telephoto lens. The selfie lens is also a 12MP offering. It's the telephoto that stands out here; while Apple claims it offers 2x telephoto, this is only by cropping into its main sensor, while Samsung has a dedicated lens for long-distance photography.
The S23 can shoot 8K video at 24/30fps and 4K at 30/60fps. The iPhone 15 on the other hand offers up 4K video at 24/25/30/60fps, so you miss out on 8K recording – though at HD and 4K resolutions, the iPhone is likely to have the edge in video quality.
Battery life
Battery capacity in the two devices is roughly the same. The Galaxy S23 outmuscles the iPhone 15 by just a small margin, with batteries measuring in at 3,900mAh and 3,877mAh, respectively. This isn't really a noticeable difference in capacity. The S23's battery performance beat out the iPhone 14 (with a 3,279mAh capacity) by roughly an hour. Apple was rumored to be experimenting with a stacked battery system that would improve the overall capacity of the phone, and it's likely that they achieved this goal, with the new phone offering the same display size as the 14 but with an improved battery capacity that brings it in line with the Samsung range.
Charging is another story. The new iPhone will retain the 20W wired charging functionality that was achieved through a Lightning cable in the previous model, as well as 15W wireless charging. The result will be a phone that lags slightly behind the faster charging performance of the Samsung Galaxy S23, which supports 25W wired fast charging. Both Samsung and Apple tout a 30-minute recharge time to 50% battery when utilizing fast charging, however, with two different capacity ratings, you're likely to see better results over the long term with a Samsung. At the end of the day, the Galaxy S23 ekes out the win in the battery category, though not by much.
Which should you buy?
The differences between these two phones are simultaneously very muted and yet cavernously loud. In a few specific specs the iPhone 15 edges out its competitor, yet the Samsung Galaxy S23 remains a better device when you evaluate the whole picture. Its superior display and more versatile camera set-up give it the upper hand in two of the most important areas, while specs are a close match just about everywhere else. While the devices are certainly different in the delivery of their user experiences, the Samsung Galaxy S23 will be a more powerful choice for most users.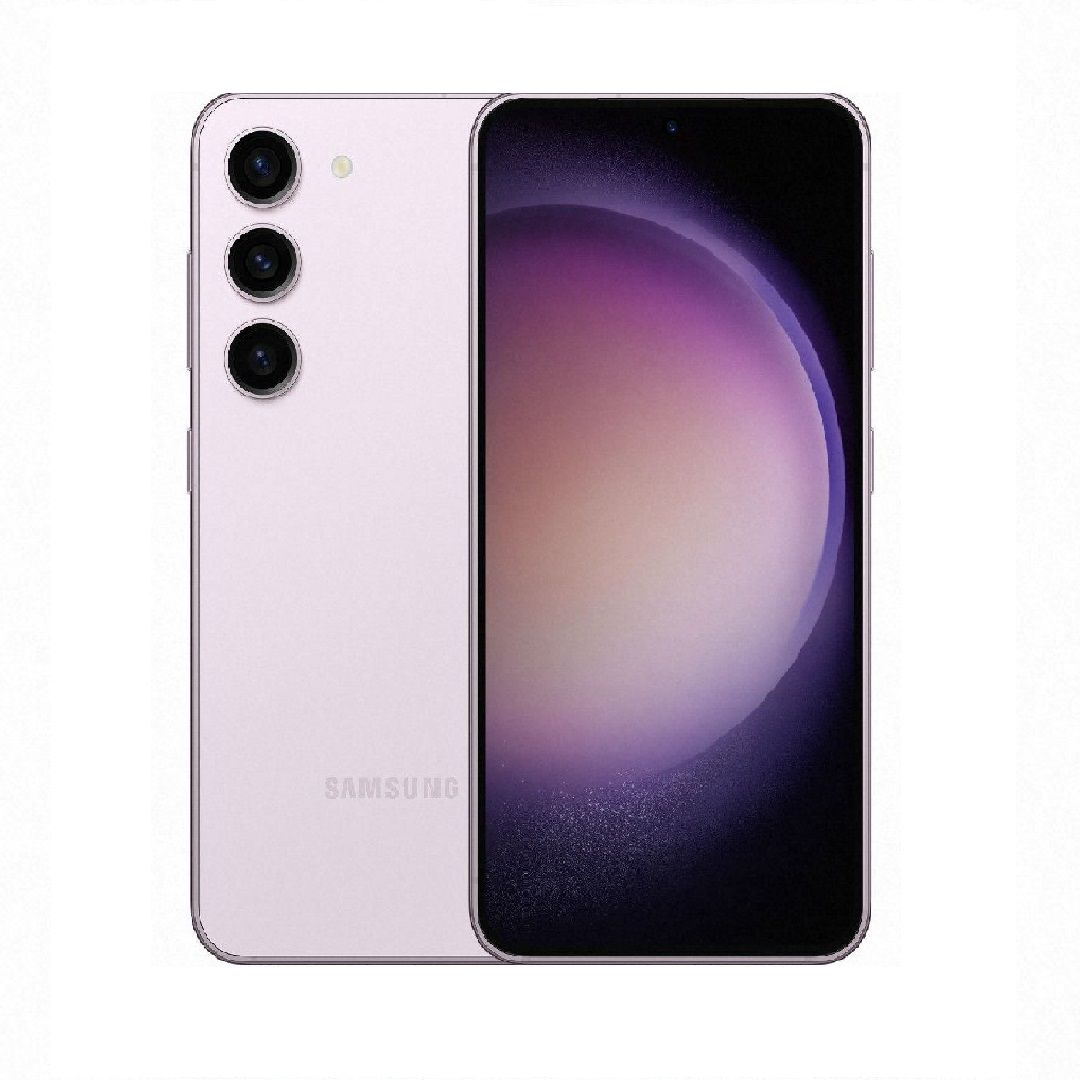 Samsung Galaxy S23
Editor's choice
Best for Android users
$700 $800 Save $100
The Samsung Galaxy S23 puts itself forward as a massive competitor. The Snapdragon 8 Gen 2 processor powers a highly efficient and hugely powerful smartphone finished off with highly polished aesthetics and a 50MP camera. The battery life beats out the average across all competitive smartphones, and its DeX features make it a valuable productivity asset, too. The Galaxy S23 comes out as the front runner in this head-to-head, but not without a strong challenge.
It's worth considering the Apple iPhone 15 though, even if you're an Android devotee. The phone stands ready to challenge the Samsung flagship in many respects, including processing power. The familiarity of the Apple system is a strong pull toward the iPhone for those who are used to it, and it's likely harder for a Samsung loyalist to switch over to the Apple OS than vice versa. Moreover, with a lengthy update support window, you may be looking at a longer timeline between the necessity of another new phone purchase if you opt for the iPhone 15, providing what may work out to be more bang for your buck in the long run.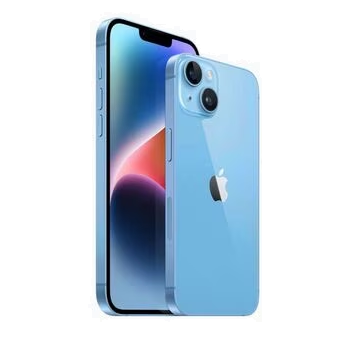 Source: LiveMint leak
Apple iPhone 15
Close runner-up
An elite iPhone upgrade
The iPhone 15 is no slouch. With great color choices and a revamping of the aesthetics, while retaining the classic iPhone design language, the new iPhone is a juggernaut and only narrowly beaten out by the S23. Every feature, from the battery life to the camera, is comparable to the Samsung, and software support remains a highlight that outperforms Samsung's offerings. The phone is an excellent choice for existing Apple enthusiasts and those considering a switch.