'The Flower of Tujia' at the China Tujia Brocade Art Museum
YI+MU Design Office unveils 'The Flower of Tujia', an immersive installation at the China Tujia Brocade Art Museum in Zhangjiajie, Hunan Province. The structure spans from the floor to the ceiling, inviting visitors to explore the ancient artistry of Tujia brocade, a traditional handicraft that, after remaining silent for thousands of years, has been recognized as a national intangible cultural heritage. Standing at an impressive 8 meters wide, 13 meters tall, and 8 meters deep, this monumental piece is crafted from 150,000 meters of vibrant red brocade threads. Decorating the central space of the museum's interior, the composition resembles 'a blossoming flower that transcends both time and space'.
The design skillfully translates the essence of Tujia brocade into a symbolic three-dimensional expansion of the single-sided intricate pattern. The installation consists of 20 steel bars forming a frame, to which the red brocade threads are meticulously attached. The diamond-shaped structure, referencing the brocade's signature motif, is visible from every angle of the interior.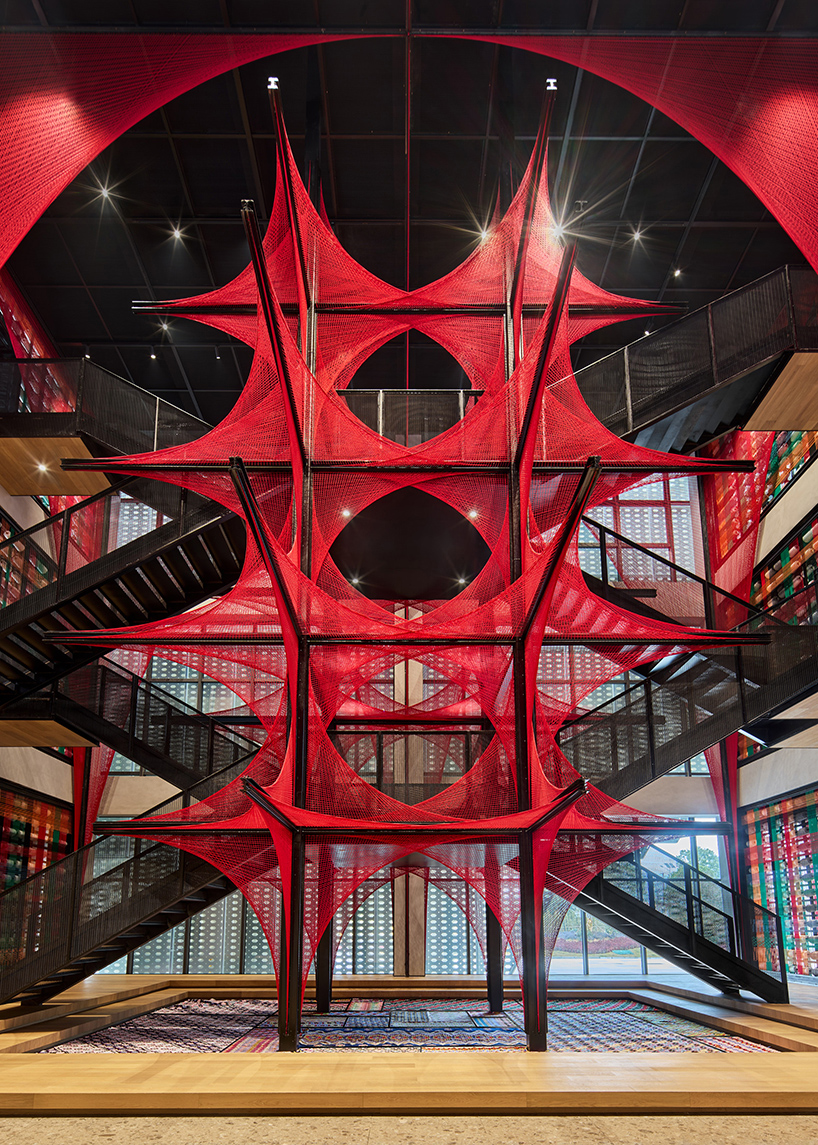 all images ©YI+MU Design Office
installation links traditional craftsmanship and modern design
Two steel staircases connected by two platforms create a vertical passage, integrating with the installation itself. The design draws from the hexagonal shape found in Xilan Kapu patterns featuring warm colors and a rigorous structure dominated by geometric symmetry and repeating diamond shapes and diagonal lines. The linear structure of the staircases and the outer steel framework stand on a raised floor and along with the woven patterns invite visitors to engage with the space.
Beyond the central area, the design team incorporates simple materials surrounding the installation such as white oak, textured paint, metal mesh, and terrazzo. Against a backdrop of gray-black, white spindles intersect with multi-colored threads across the facade and roof, subtly directing attention toward the center while partially concealing the peripheral space.
The project aims to bridge the gap between traditional craftsmanship and contemporary design by infusing modern aesthetics and artistic forms. The spatial composition exudes a distinct identity and is linked to cultural heritage and spiritual attributes.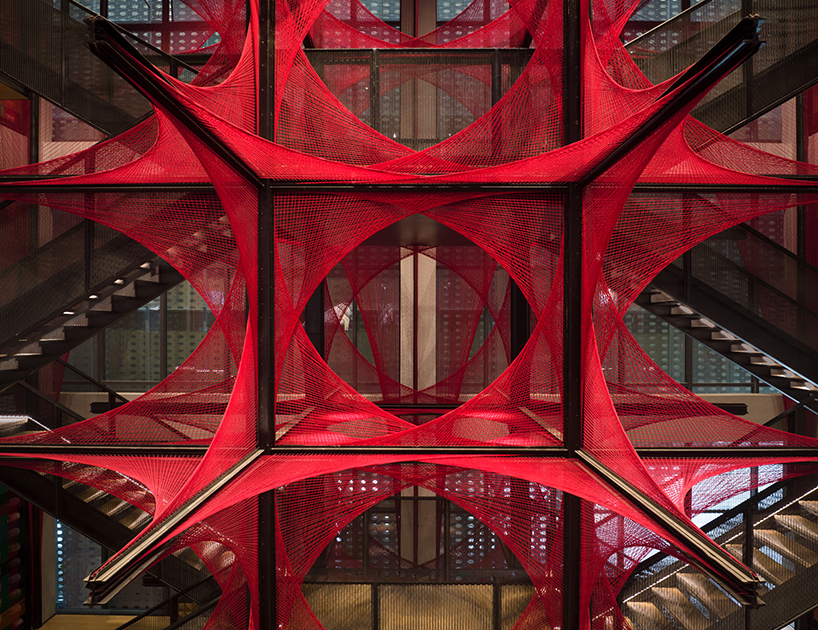 the installation at the China Tujia Brocade Art Museum displays symmetrical patterns of red brocade threads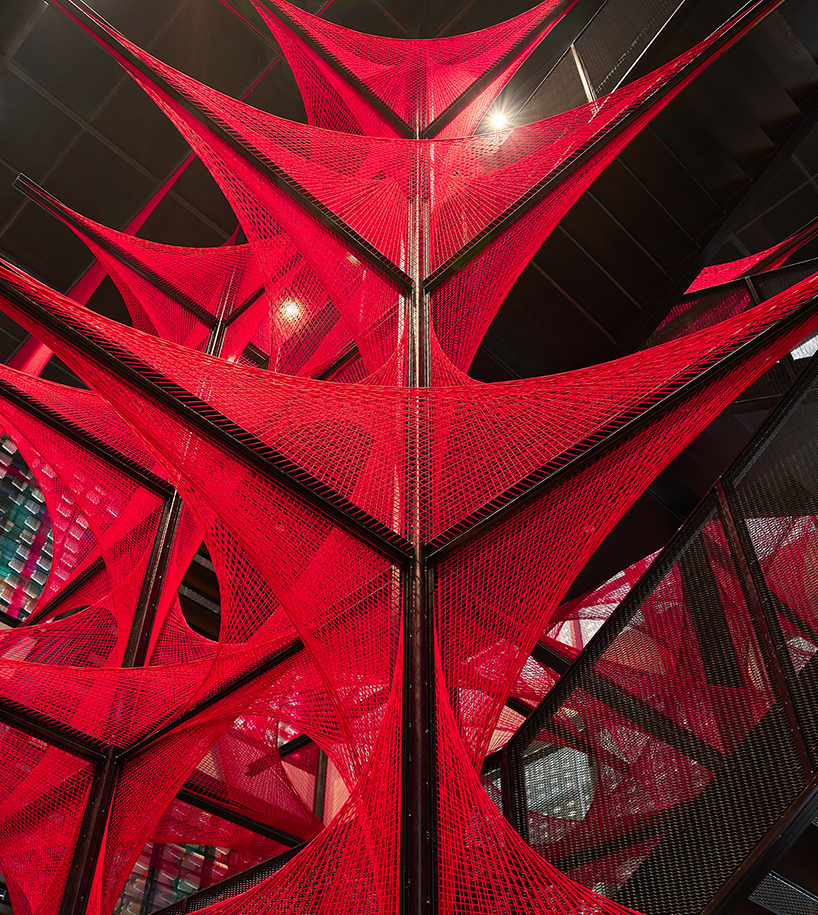 the composition resembles 'a blossoming flower that transcends both time and space'