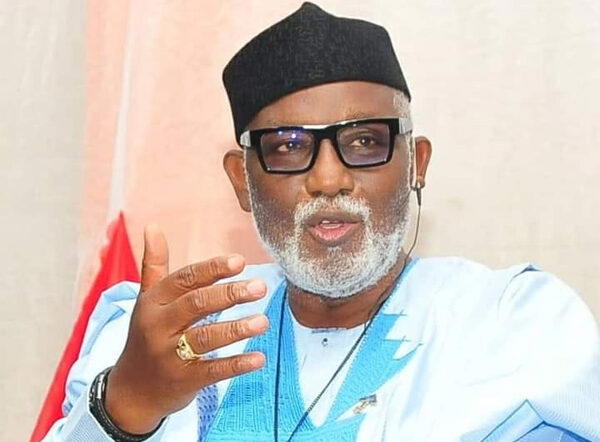 •Dep gov reaffirms loyalty
By Dayo Johnson
The protracted illness of the Ondo State Governor, Rotimi Akeredolu, and the 2024 governorship election have polarised the state Executive Council.
Members of the council are divided, with some queuing behind those that have signified their intentions to succeed Akeredolu.
Those said to be interested include the Deputy Governor, Lucky Ayedatiwa; the Secretary to the State Government, Oladunni Odu, and the Finance Commissioner, Wale Akinterinwa.
Vanguard reliably gathered that other commissioners in the cabinet have started queuing behind the three members that have showed interest to secure positions in the new dispensation.
One of them has offered the position of the deputy governor to a Commissioner and Secretary to the State Government SSG, to a senior cabinet member.
When the deputy governor acted as the governor during Akeredolu's vacation, some cabinet members in the other camp, accused him of representing his personal interest and not that of the governor and government.
A cabinet member who did not want his identity disclosed told Vanguard the rumour about the state of the governor's health escalated after the deputy governor visited him.
He said: "He (deputy governor) was even lobbying exco members to support him on his position that the governor should transfer power to him. He's seeking public sympathy and sentiment. 
"The governor still signed the May 2023 salary on Monday. The fact that the ministry is running should give you the confidence that the governor is in-charge and active. 
"Some commissioners and a senior cabinet member, have started lobbying the deputy governor believing that he would soon mount the saddle as governor of the state if eventually Akeredolu resign due to ill health. 
Ayedatiwa reacts 
Reacting to the allegation, Ayedatiwa described the speculations that he was scheming to take over the control of power from his boss as product of the imagination of rumour peddlers.
He said: "Our relationship remains cordial and we will continue to work together to move the state forward."
The kinsmen under the aegis of the  Ilaje Development Summit Group, IDSG, in an open letter asked Akeredolu "to call those that want to disturb the peace and equilibrium of Ondo State to thereby distract your administration from consolidating on your achievements during this last lap of your tenure, to order."