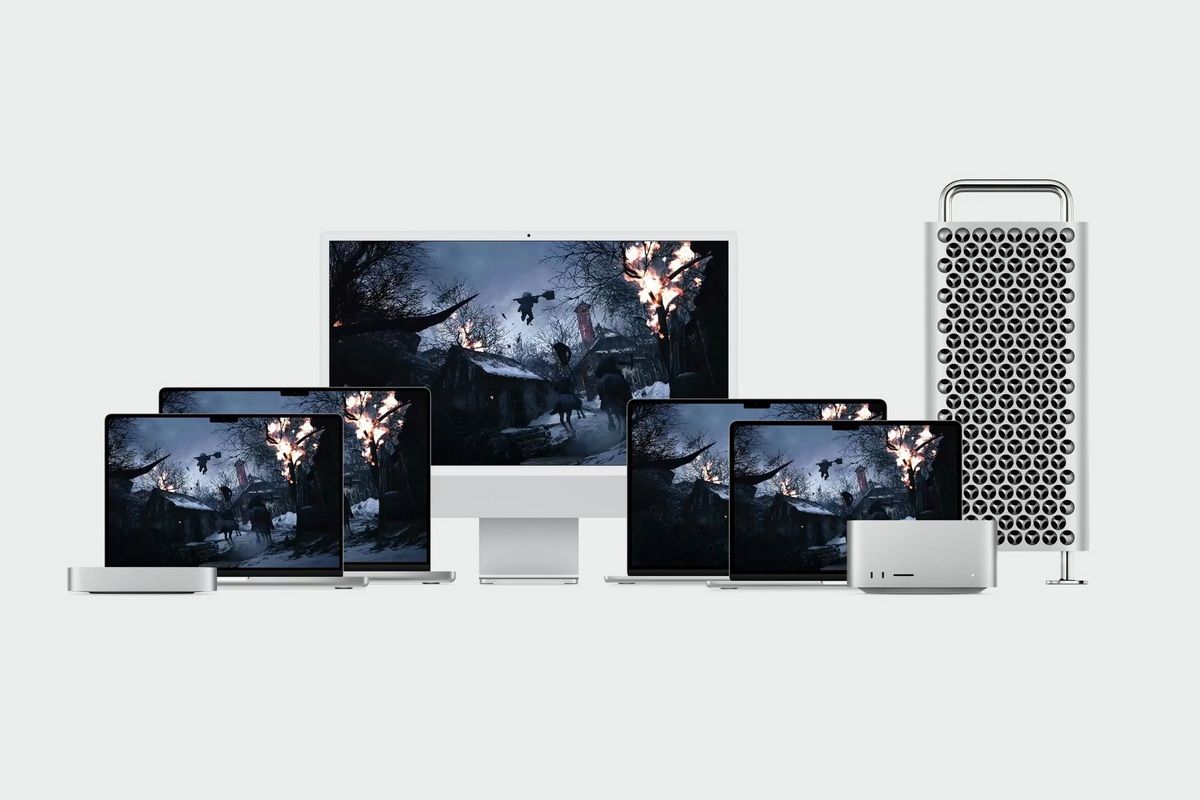 At WWDC 2023, Apple announced a number of new hardware products, including the much-awaited Vision Pro mixed reality headset. On the software front, the company showcased macOS Sonoma, as well as iOS 17, iPadOS 17, tvOS 17, and watchOS 10. Amidst all the new features, the one that stands out for Mac users is the Game Porting Toolkit that allows people to run Windows games on Macs. It was announced as part of macOS Sonoma, which promises to bring a number of upgrades over Ventura, covering productivity, gaming, and general usability.
Explaining how the new toolkit will work, Aiswariya Sreenivassan, an engineering project manager for GPUs and graphics at Apple, said (h/t The Verge) that it provides an emulation environment to run "existing unmodified Windows game(s)" on Apple Silicon Macs and 'dramatically simplifies' the process of translating a game's shaders and graphics code. Apple also showed off a demo of the DirectX 12 game The Medium running through the new toolkit, and it seemed to run glitch-free for the most part.
The toolkit, which translates x86 instructions and Windows APIs to corresponding macOS APIs, is largely aimed at developers for now, and can only be downloaded by people with a developer account. According to Apple, developers can use the software to understand the graphics feature usage and performance potential of their game(s) and see for themselves how they will run on a Mac before porting them for macOS. However, the company isn't putting any restrictions on its installation and usage, meaning just about anybody with an Apple developer account can download it on their Mac to run a wide array of Windows games.
And that's exactly what many Mac users seem to be doing. Within hours of the announcement, many Redditors started posting screenshots and videos, seemingly showing them running Windows games on Macs. One such Redditor is u/just_reload_it, who posted at least two short videos, showing Diablo IV and Hogwarts Legacy running on an M2 Max Macbook with macOS Sonoma. Redditor u/LayerKey also posted a video purportedly showing Diablo IV running on an M1 Max Macbook using macOS Ventura, while u/isaa6 claimed to have got Cyberpunk 2077 up and running on an M1 Macbook.
While the Game Porting Toolkit is a step in the right direction, it isn't a magic potion that could unlock unrestricted DirectX support on macOS. So while it will let you run Windows games on Mac, expect performance limitations and glitches every now and again. Still, it offers a viable way to try out some popular gaming titles on Mac, so it remains to be seen if Apple will open it up to all Mac users in the future.